Damen CSD500 Yantra in Ruse, Bulgaria VIDEO
The naming ceremony of the Damen cutter suction dredger (CSD500) Yantra took place in Ruse, Bulgaria, a few days ago.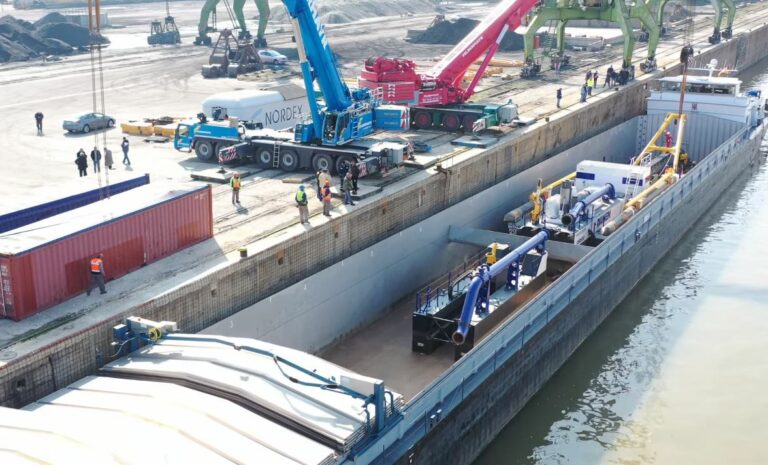 The CSD is part of an important modernisation programme of the Danube dredging fleet, and will have the prominent task of keeping the Danube at the required depth.
The naming ceremony was performed by the Dutch ambassador to Bulgaria, Ms Bea ten Tusscher.
As Godmother of the dredger she stated that the task to be performed by the dredger – keeping the Bulgarian stretch of the Danube navigable – is an important one.