Royal IHC dredger at DSW Israel carnelian pools PHOTO
Royal IHC has just released these amazing photos of TAM's Beaver 45, taken during the dredging works at DSW Israel's carnelian pools.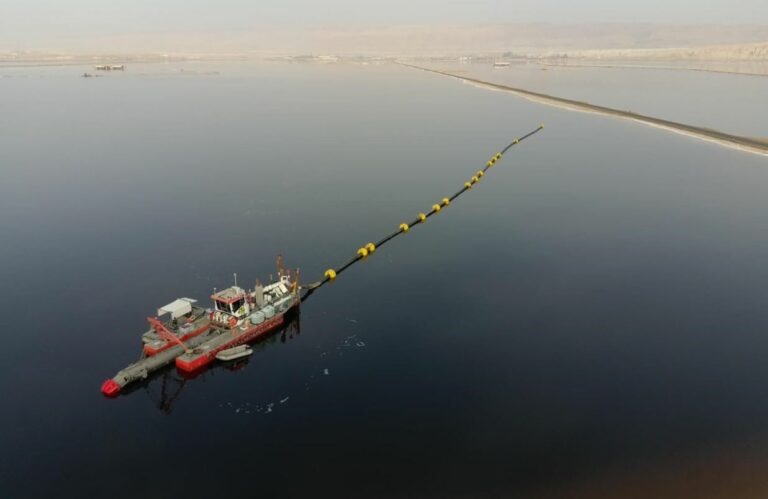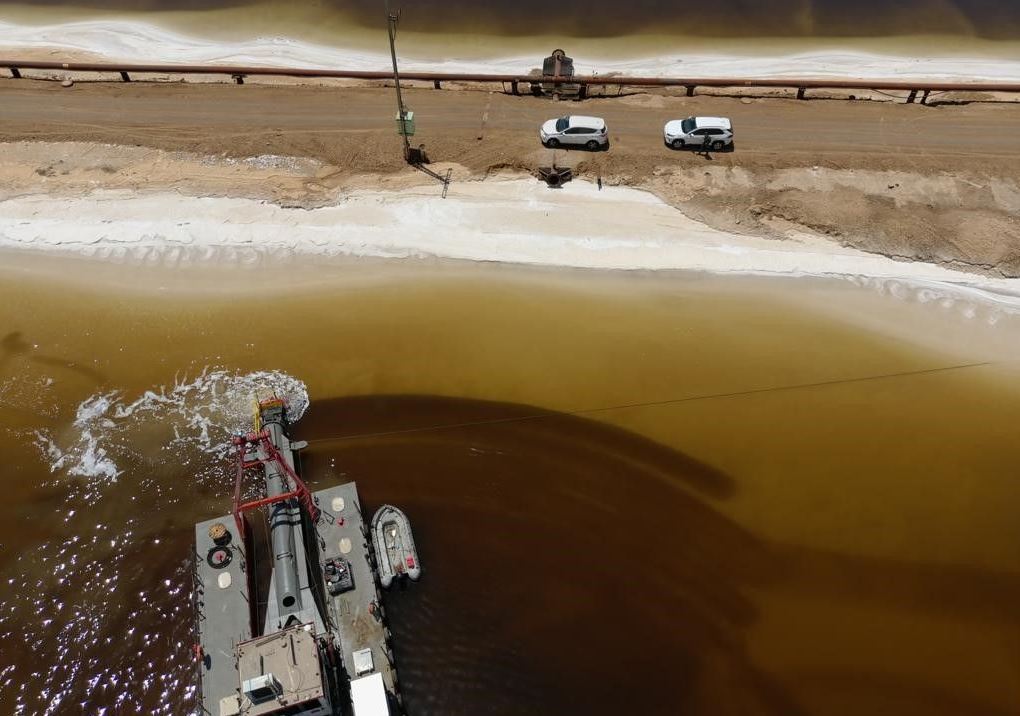 The IHC-build cutter suction dredger performs completion work for DSW's carnalite harvesting work and transports them to a place where DSW harvesters can easily take the carnalite.
The Beaver 45 software allows to move quickly and easily and get to places the big harvesters can hardly or not efficiently reach.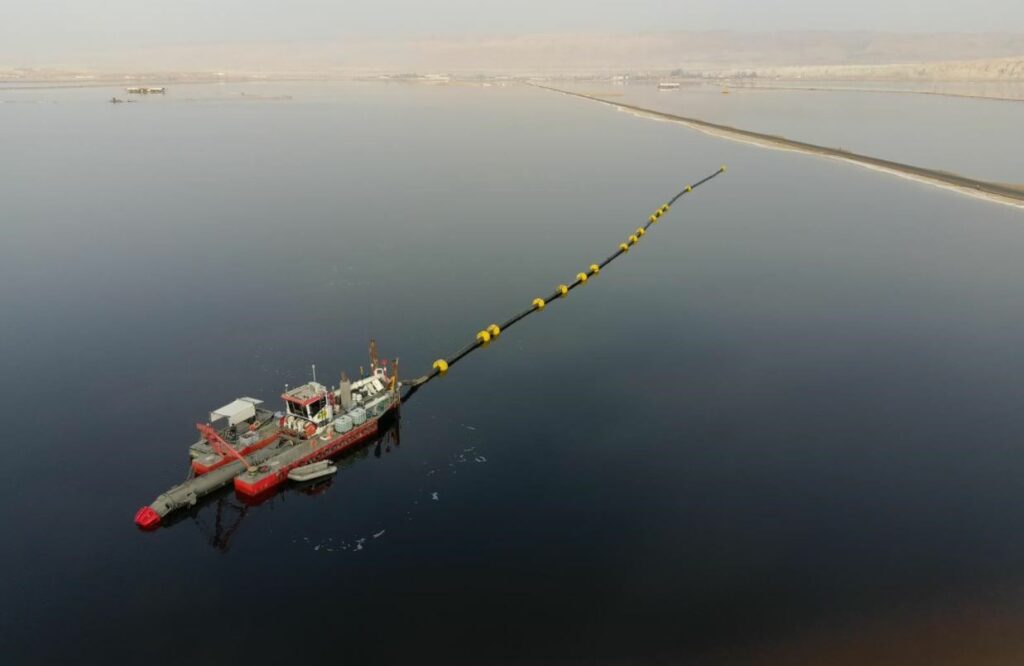 The project is accompanied by an engineering and operational team from the Dead Sea Works in cooperation with Royal IHC.