Customized dredge parts for Suez Canal's dredger Barakat
The combination of Bergmanns BV, ECTMarine BV & Bosch Rexroth BV have provided a custom made Hydraulic motor part solution for bucket wheel dredger Barakat (BWD 650) of the Suez Canal Authority.

The two HYDREX hydraulic motors driving the dredging wheel needed replacement after many years of service. As these HYDREX motors are out of production and not available anymore, a custom solution was needed.
The solution was presented by a combination and collaboration of companies; Bergmanns who is an established name in the Egyptian market for dredge equipment and parts, ECTMarine BV as dredging specialist, constructor and engineering company and Bosch Rexroth as leading worldwide supplier of hydraulic systems and components.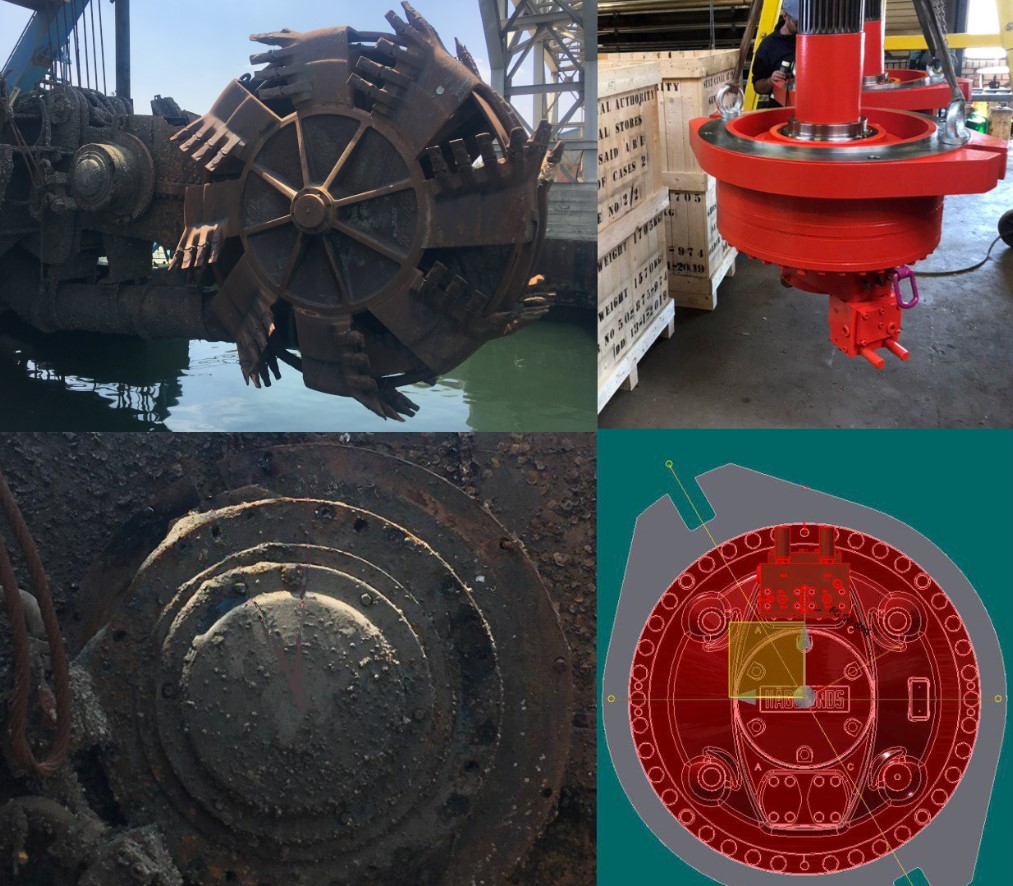 The tailored solution consists of, two Hägglunds CB 400 motors with customized adaptor plates and drive shafts to allow the motors to be installed without modifications necessary on board the dredger. The system is designed to fit on the existing hydraulic system and features a safety system to guard against hydraulic over pressure.
It was a race against time to supply the solution in time for the docking of the dredger, but the motors were delivered on time. The system has been installed on the Dredger Barakat and has since undergone strenuous trials which it passed with flying colors.