New Lamu Port officially commissioned
After several years of dredging and construction, Kenyan President, Uhuru Kenyatta has officially inaugurated the first berth of the New Lamu Port.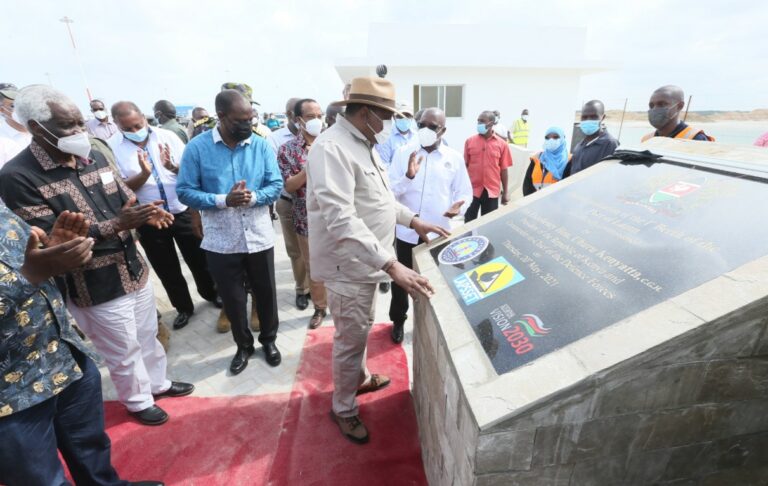 During the ceremony, which was held last month, the President witnessed the offloading and loading of two ships simultaneously.
Accompanied by several Cabinet Secretaries, Governors and Senior Government Officials, the Head of State attended the berthing of Lamu Port's maiden ship MV CAP Carmel.
Speaking at the ceremony, the President noted that the port will transform Lamu County in to a major trade and logistics hub and accelerate rapid economic transformation through opportunistic business ventures.
"Having a key length of 400m and a width of 800m, and a draft of 17.5m the 1st Berth of Lamu Port by international standards is huge," said Uhuru Kenyatta. He also added that the remaining 2 Berths will be completed before the end of the year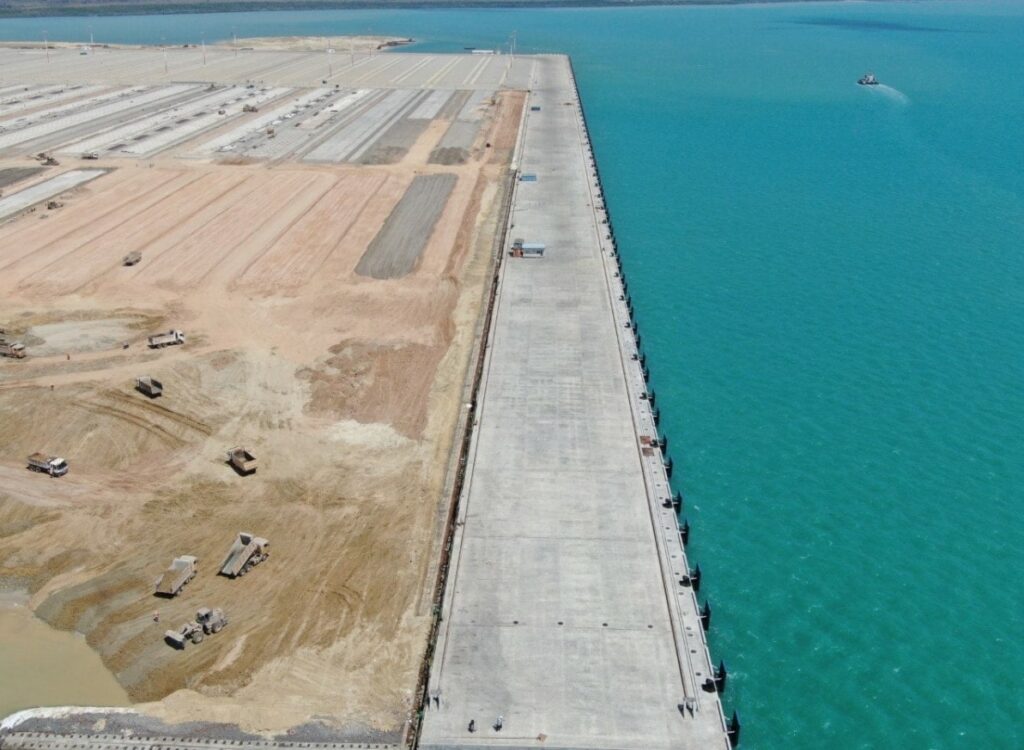 The Lamu Port development – part the Lamu Port-South Sudan-Ethiopia Transport Corridor (LAPSSET) project – represents a government initiative to develop a second deep sea port along the Kenyan coast.
Overall, the $25.5 billion worth LAPSSET project includes a new port with 32 berths, new roads, a 1,500km railway line and a pipeline all to be built by 2030.
The $449 million contract for the first three berths of the New Lamu Port was awarded to China Communications Construction Company Limited (CCCC) back in 2015, and the construction began in October 2016.