Take a look at Broughty Ferry flood scheme
Dundee City Council, together with McLaughlin & Harvey Ltd, continue to make good progress on the Broughty Ferry Flood Protection Scheme and remain on schedule.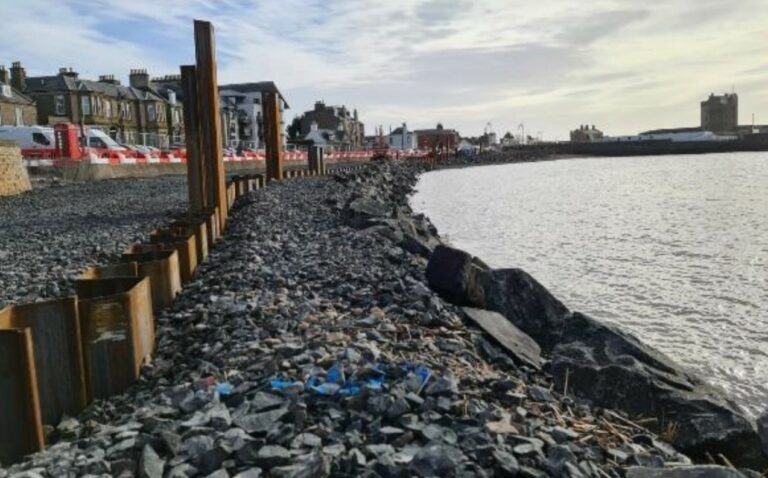 Currently, this flood protection scheme remains on target for completion in early 2022.
"At the west end of the project, we have completed our works street works from Home Street, up over the Dundee Road bridge and the new junction onto Dundee Road," the city said in the June newsletter. "We have also completed 380m of the new offset footpath which has been opened to the public."
Works continue on the street works from Home street east, with the new section due to be open very soon.
Additionally, works on the North path of Fisher Street are nearing completion and once the Heavy Civils works are completed on the beach the street works will be completed in this section.
Since work started on June 1 last year 800m of rotary bored pile and 180m of sheet piling has been put in along with the construction of 800m of the sea defence wall and 400m of natural stone set back wall.
The whole scheme is designed to reduce the risk of flooding to residential, open space, community and businesses in Broughty Ferry through works along Douglas Terrace, James Place, Fisher Street and Beach Crescent.