Coastal protection pilot project in Zion moves ahead
USACE Chicago District is providing construction services to U.S. EPA's Illinois Beach State Park coastal protection pilot project in Zion, Illinois.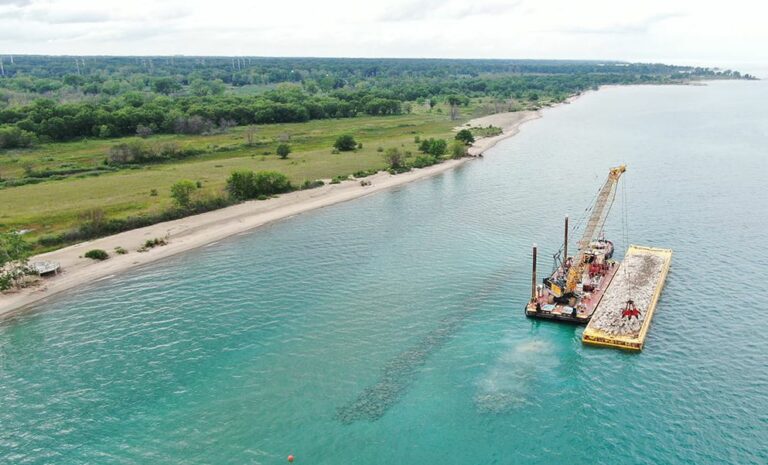 The objective of the project, funded through USEPA's Great Lakes Restoration Initiative, is to field test innovative rubble ridge coastal infrastructure aimed at reducing shore erosion and nearshore habitat loss in the selected impacted area.
USACE procured stone via contract and are placing the stone using the Corps' in-house Kewaunee Floating Plant.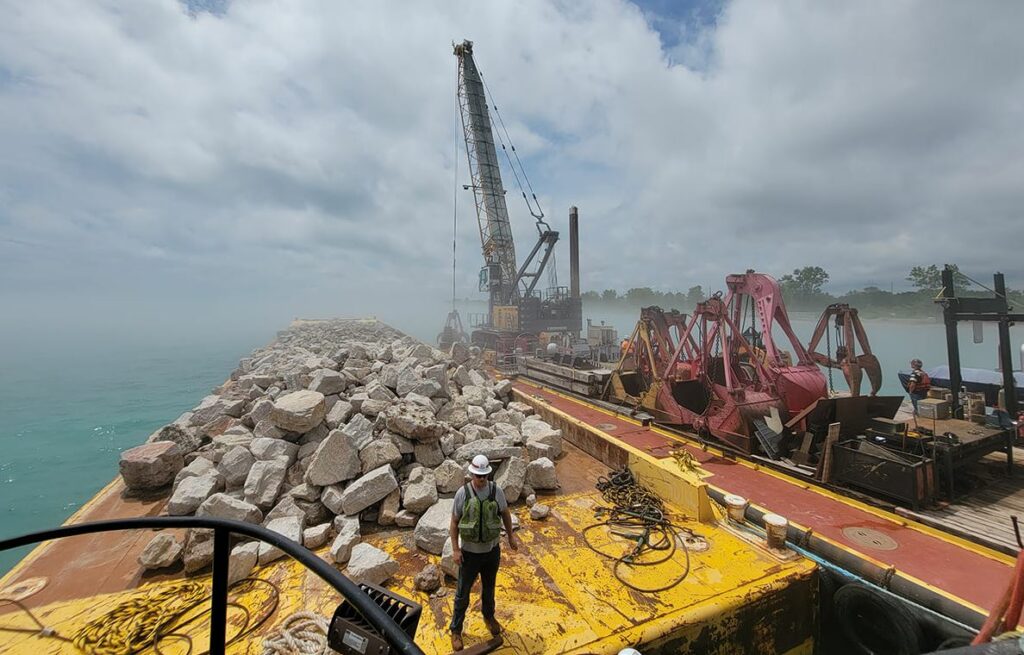 Design was completed by Healthy Port Futures, a team co-led by the University at Buffalo-SUNY and Cornell University, through a Great Lakes Protection Fund grant.
The National Oceanic and Atmospheric Administration and Illinois Department of Natural Resources will monitor the effectiveness of the pilot project in helping to determine whether this innovative technology could be applied elsewhere across the Great Lakes to improve resilience.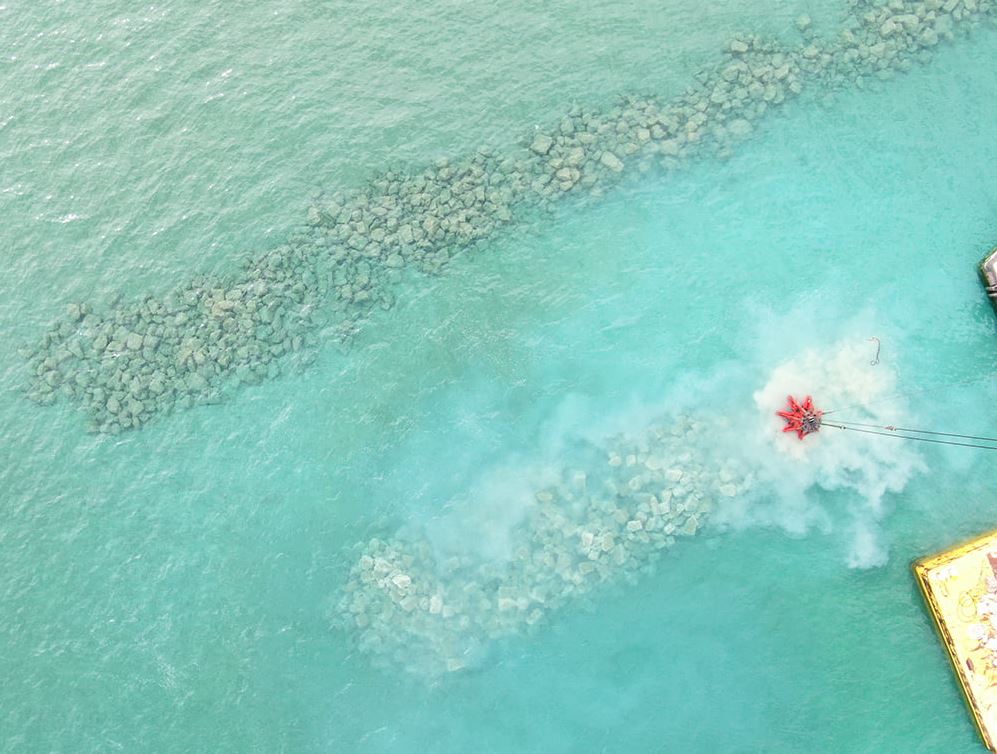 Stone placement began in June and will continue through the end of this month.