New CSD500 ready to hit the road
After extensive testing, the new cutter suction dredger CSD500 is ready to go, Damen said in their latest announcement.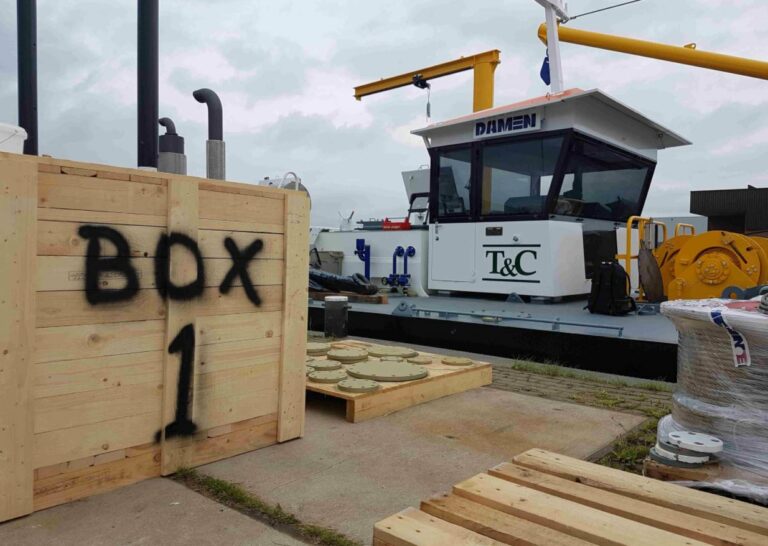 The dredger will be shipped fully disassembled; as a result the Damen team has started taking the dredger apart.
Initially, it will sail from Antwerp to Montevideo, Uruguay, before being transferred to river barge to be transported up the Paraguay River.
Upon arrival, Damen's team will assemble the dredger and provide training to the crew in its use.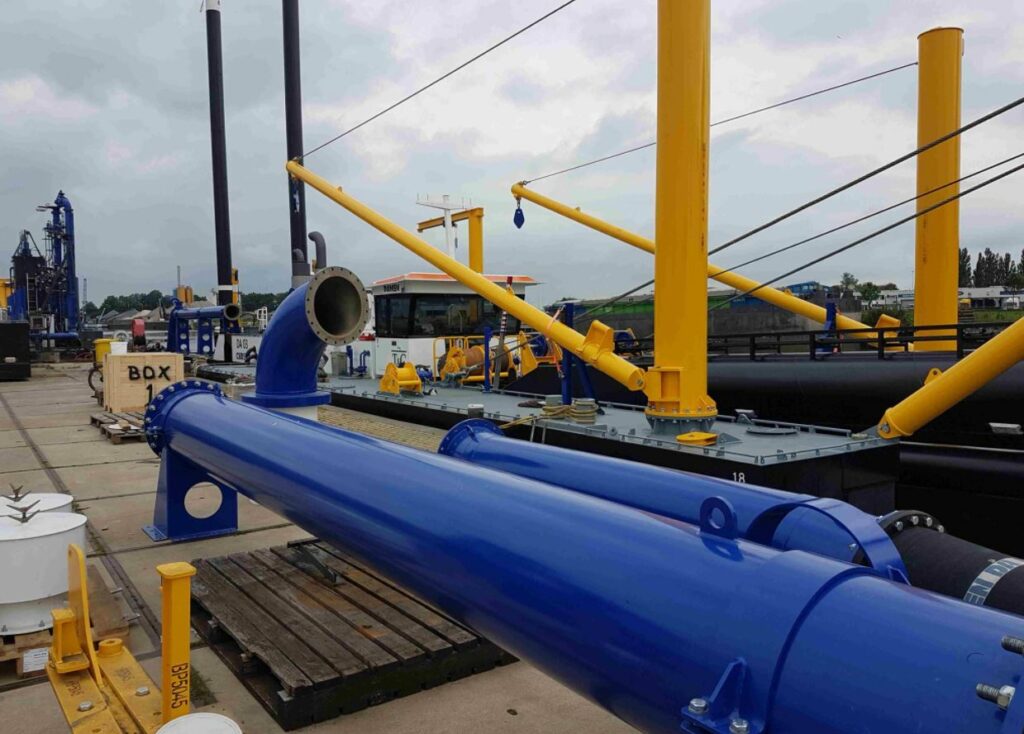 The modular dredger can be shipped in container-sized elements, with a separate container for dismounted components.
The dredger is named "DA 03" and will work on the Asunción Costanera Sur project for T&C (Ingeniería de Topografía y Caminos S.A).
Under the program, T&C – a civil contractor in Paraguay – will use the dredger to transform the southern river bank of the capital Asunción.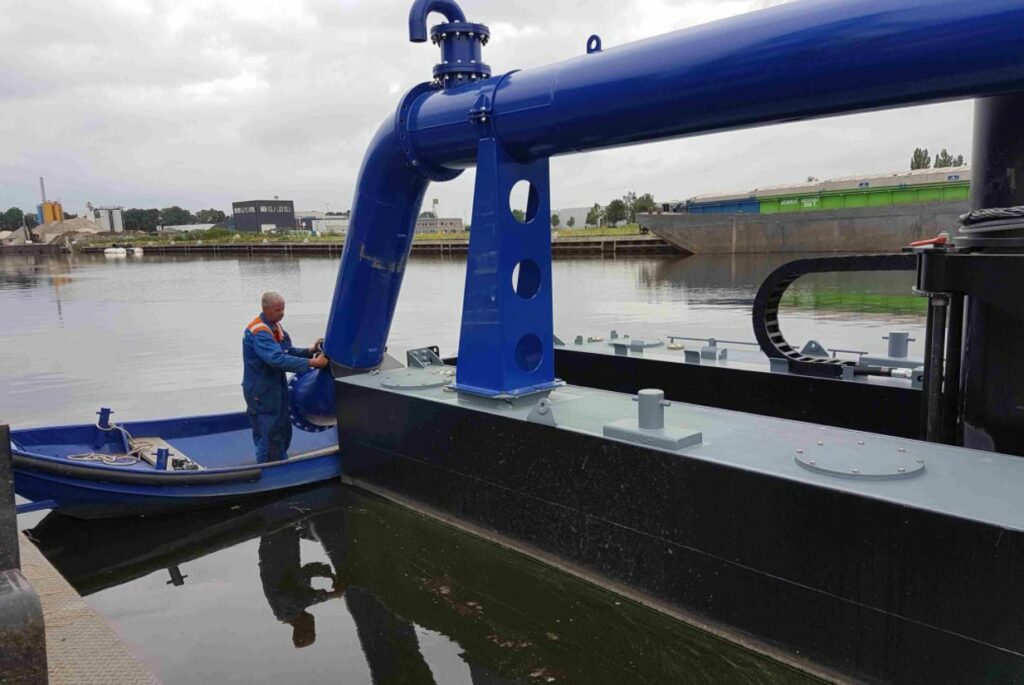 According to Damen, the modular dredger will sharply increase sand production, required to meet the program deadline.