Kissimmee River restoration wraps up
The USACE Jacksonville District hosted a ribbon-cutting event yesterday to celebrate the completion of the construction for the Kissimmee River Restoration Project.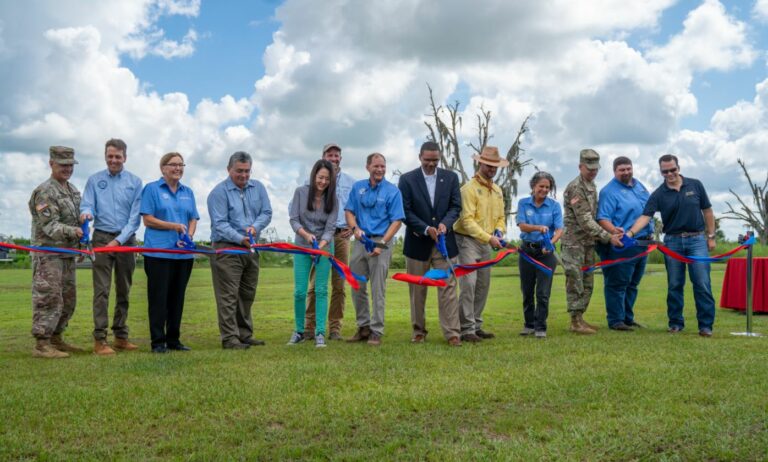 The scheme restores more than 40 square miles of the river floodplain ecosystem, 20,000 acres of wetlands, and 44 miles of the historic river channel.
This major restoration effort is a 50-50 partnership between the U.S. Army Corps of Engineers (USACE) and the South Florida Water Management District (SFWMD).
Over the past 22 years, the USACE and SFWMD worked together to:
Complete backfilling of 22-miles of the C-38 canal between Lakes Kissimmee and Okeechobee.
Reconstruct remnant river channels across the backfilled canal to reconnect and restore flow in remnant river channels.
Remove two water control structures.
Add two gates to the S-65 water control structure.
Acquire more than 100,000 acres of land to restore the river and floodplain.
"The Kissimmee River Restoration Project was the first successful large-scale active riverine ecosystem restoration project in the country, and even in the world," said Col. Andrew Kelly, U.S. Army Corps of Engineers Jacksonville District Commander.
"All eyes were on us. The world watched as we set the standard and created the model for science-based ecosystem restoration projects worldwide. The Kissimmee River Restoration is proof positive that if we build it right, they will come, and serves as the foundation for the Comprehensive Everglades Restoration Plan."
Since the project began in 1999, the river and its floodplain improved in many ways. This includes the conversion of nearly 20,000 acres of drained floodplain to ecologically beneficial wetlands.