Record investment for the South East flood schemes
The Environment Agency has announced their plans to invest £176.5 million in the South East flood protection schemes in 2021/22.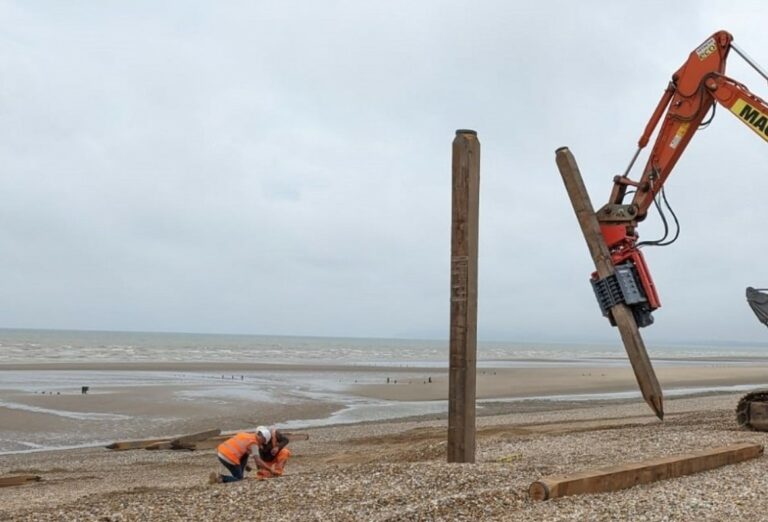 These investments in more than 200 schemes will better protect homes and businesses in the South East from future flooding and coastal erosion.
The funding is part of plans outlining £5.2 billion of investment over the next 6 years. More than £860 million will be spent in 2021-22, boosting design and construction of more than 1,000 new schemes across England as part of the Environment Agency's annual capital programme.
It is all part of the government's Flood and Coastal Erosion Investment Plan which outlines how new flood and coastal schemes will better protect 336,000 properties by 2027, helping to avoid £32 billion in wider economic damages and reducing national flood risk by 11%.
Examples of flood defence schemes include:
Lydd Ranges sea defence scheme, Romney Marsh
The Lydd Ranges sea defence scheme will better protect 1,761 homes from flooding and help keep the nationally critical Ministry of Defence (MoD) firing training ranges operational.
Construction on the 3.2 kilometres of defences is now underway. It will consist of 34 new timber groynes, 320,000 cubic metres of shingle beach recharge, a new rock revetment, improvements to the 'Green wall' and relocation of an existing outfall at Denge.
Thames Valley flood scheme
This scheme is in its early stages and is looking at approaches to reducing flood risk across the Thames Valley. This includes the whole of the River Thames upstream of London from its source in Gloucestershire, and the rivers that flow into it. It complements existing and planned local flood alleviation schemes.
River Roding project, Essex
The River Roding flood alleviation scheme will reduce flooding to 600 residential properties, commercial properties and infrastructure in area around Woodford and Ilford.
The project includes building a flood storage area on the River Roding at Shonks Mill Bridge. This will involve building a long earth embankment and control structure on the river.
The project also includes refurbishing two stretches of existing flood embankments in Woodford to improve the defences against the impact of projected climate change.
Eastbourne to Pevensey Bay flood defence scheme
The Eastbourne to Pevensey Bay flood defence scheme will better protect 10,000 homes and businesses from flooding, as well as key infrastructure, including the A27 and railway line.
Carbon efficiencies will play a key part in the design and construction of the scheme. It will embrace new technology and ways of working with the aim of achieving 50% carbon savings.
The scheme, which has only recently started, is currently going into the design options phase.