Bristol Channel dredging resumes
Hinkley Point C is resuming mud dredging as part of works to install cooling water intakes in the Bristol Channel.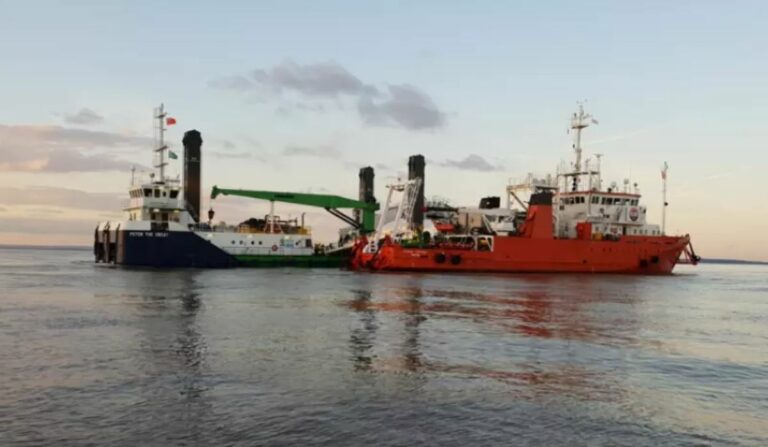 The mud is no different from mud elsewhere in the channel and comprehensive testing has shown that it poses no harm to people or the environment, said EDF.
An independent report commissioned by the Welsh Government also found that the mud would be deemed suitable for disposal at sea.
"The Marine Management Organisation has now approved licences, along with licence conditions, for dredging and disposal of mud at the Portishead licensed disposal site. There will be two phases of dredging and disposal as part of this next stage in marine construction; the first begins this summer, with the remaining dredging being completed in 2022," said EDF.
Approval followed a public consultation held by the MMO earlier this year.
The mud has to be disposed of within the Severn Area of Conservation (SAC) in order to maintain the balance of sediment and mud in the area, said EDF.
For this phase of dredging, the Government's marine science experts at Cefas conducted testing that went above and beyond internationally recognised best practice, with more samples at greater depth and with a greater range of analysis.
The results confirmed previous analysis that the mud is perfectly safe for disposal at sea and poses no risk to humans or the environment.
The results also confirmed that the low levels of radioactivity in the mud is predominantly naturally occurring – as found up and down the Severn Estuary, as well as around the coast of Britain.
The additional artificial radioactivity from a range of human activities is very low.