Removing contaminated dredged material from Averijhaven
Rijkswaterstaat has announced the start of preparatory work to remove the contaminated dredged material from the Averijhaven depot.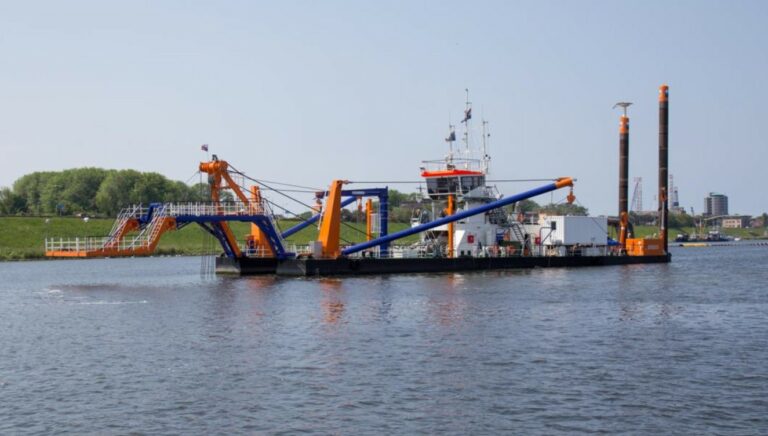 This is necessary to transform the site on the sea side of the North Sea Canal into the Energiehaven.
For the project, approximately 850,000 cubic metres of dredged material will be removed from the depot and transported by ship to the National Depot De Slufter in Rotterdam where it will be stored permanently.
The Averijhaven depot was once built to temporarily store the contaminated dredged material from the North Sea Canal. According to Rijkswaterstaat, no new dredged material has been added there since 2012.
The work is set to begin in August, when a cutter suction dredger will be hoisted into the depot. The dredged material will be transferred via a pressure pipeline to a transport ship for transport to the National Depot De Slufter in Rotterdam. The work is expected to be completed in May 2022.
After removing the dredged sediment, the Averijhaven site will be transferred to the province of North Holland, the municipality of Velsen, Port of Amsterdam and Zeehaven IJmuiden.
This consortium will develop the Averijhaven site and the adjacent Tata Steel site into the Energiehaven. The new Energiehaven will make a significant contribution to the energy transition and the sustainability of the region.