A fire at the U.S. Moorings complex destroyed two buildings and damaged two others yesterday.
Located on the west bank of the Willamette River, near the St. Johns Bridge, the U.S. Government Moorings provides port, supply and repair facilities for USACE Portland District's fleet of dredges, hydrosurvey vessels, and other support vessels.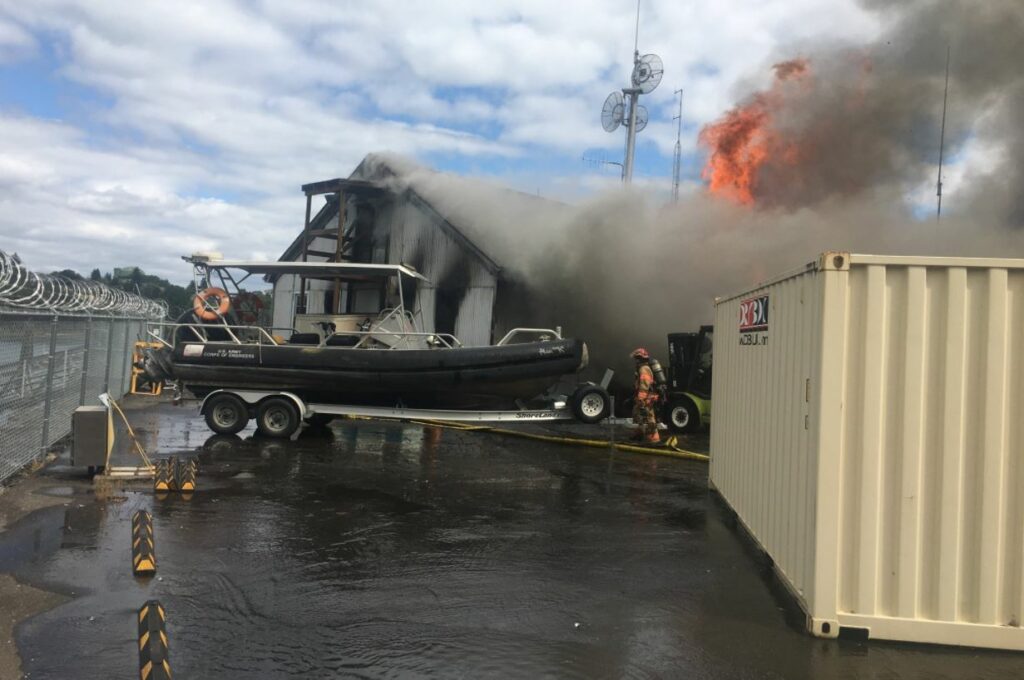 "There were no injuries or loss of life, thanks in large part to the swift actions of Portland Fire and Rescue. The fire bureau acted swiftly and aggressively to contain the fire, sending multiple units to suppress the blaze," said USACE.
"We are grateful that no one was injured during the fire or fire response, and we appreciate the efforts of the firefighters who responded. Without their quick actions, the damage would've been much worse."
USACE is now working alongside local officials and will investigate the cause and assess the damage once it is safe to do so.
Photo: Portland Fire & Rescue