Hong Kong International Airport's (HKIA) Third Runway, built on reclaimed land, will be ready for use in 2022 – about six years after construction began. 
Earlier this week, Airport Authority Hong Kong (AA) held a ceremony to mark the completion of runway pavement works for the project – a major milestone of the Three-runway System (3RS) project at HKIA.
Jack So, Chairman of the AA, said: "Construction works of 3RS started in August 2016, which entails the formation of 650 hectares of land by reclamation."
"With the completion of reclamation and runway pavement works, we are confident that the new runway will commence operations next year as planned. Other works including expansion of Terminal 2 (T2), construction of T2 Concourse, a new automated people mover system and high-speed baggage handling system will be completed in 2024 on schedule and within budget."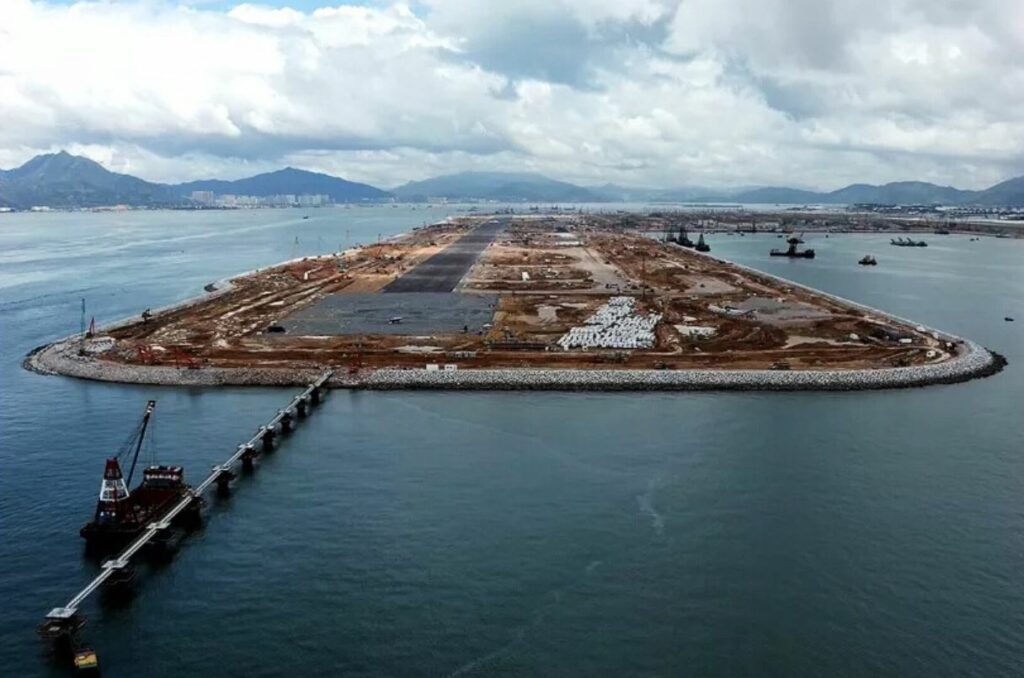 The runway is 3.8km long and 60 meters wide, with around 14,000 ground lights to guide aircraft.
Construction of the third runway is only one part of HKIA's ambitious mega-airport expansion project, which is worth an estimated $18.2 billion.
Over 650 hectares of land north of HKIA have been reclaimed for the expansion project, with about 90% of reclamation works now complete.
Photo: China Communications Construction