Marine Accident Investigation Branch has just released an investigation report into the immobilisation of the dredger Shearwater, after its propeller shafts were fouled by its own towline while towing the barge Agem One on 9 April 2020.
The Shearwater was damaged and holed, resulting in flooding, after repeatedly colliding with the unmanned barge during the accident.
The situation was eventually stabilised after the intervention of a lifeboat, a workboat and an emergency towing vessel.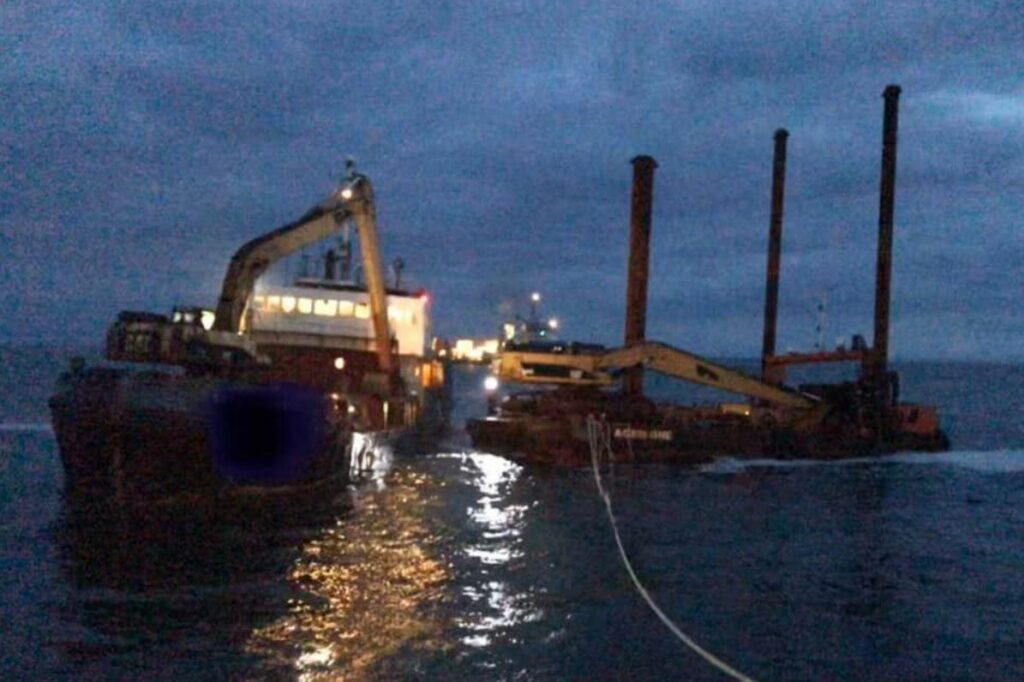 Safety Issues
Shearwater was not a suitable vessel to conduct a lengthy coastal tow, and there was insufficient planning or safety procedures for the voyage;
Shearwater's crew did not have the necessary competence for the towing voyage, and there was no tow master;
Safety certification by the flag state did not provide sufficient assurance for safe operation of the vessel.
Recommendations
Recommendations (2021/124 and 2021/125) have been made to Shearwater's owner to assess all on board hazards and provide safe systems of work to mitigate the foreseeable risks, and to ensure the vessel is safely manned.
"Our report also makes a recommendation (2021/123) to the Maritime and Coastguard Agency to ensure that certification of vessels such as Shearwater includes the application of all appropriate regulatory conditions relevant to the vessel's intended function and area of operations," the statement reads.
Since the accident, the vessel has been transferred to the flag of St Kitts and Nevis.