Work is progressing well at a breakwater project at Cullivoe in the Shetlands, where the North Yell Development Council (NYDC) is enlarging the marina and business park.
"We are installing two grades of rock including armour blocks of up to 2-3 meters," said Peter Madsen Marine Contractors A/S in their latest project update.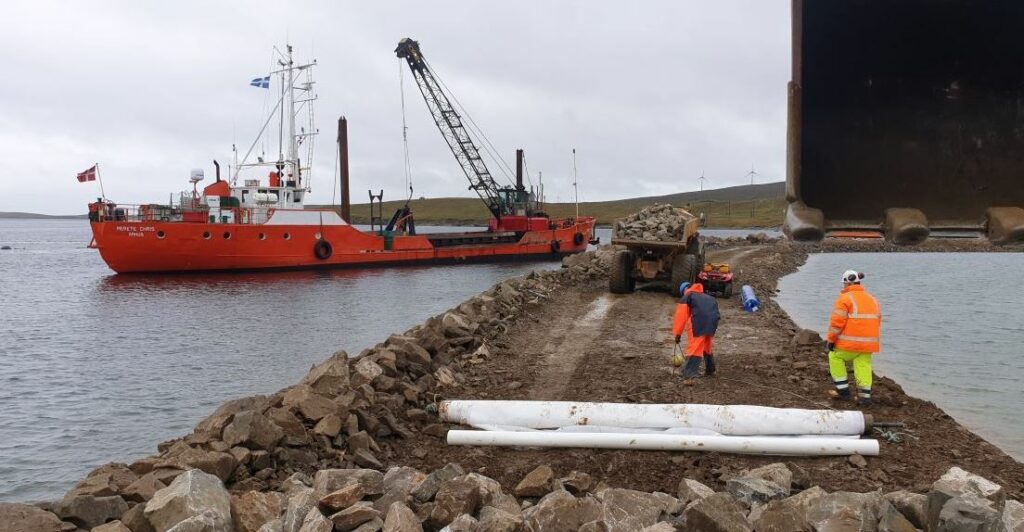 The new marina would be a "very welcome boost" for the tourism industry in tough times.
Also, the new facility – formed by the breakwater – will have berths for visiting sailboats, with showers, toilet blocks and caravan spaces. It will also free up space for more commercial fishing boats to dock at the main pier.
"A small community like this always has to be looking ahead," said Mark Lawson, the NYDC chairperson, the group behind the plans.
"We always have to be looking at ways to generate employment and protect the communities up here, especially now. One of the big growth areas in the last few years has been tourism, especially for fishing, and we're hoping the marina will really help that, and make it a more attractive area for business generally."