VIDEO: New level-cut clamshell bucket from Bateman
Bateman Manufacturing, a Shanty Bay based manufacturer and supplier of material handling attachments, has introduced their new Level-Cut Clamshell Bucket.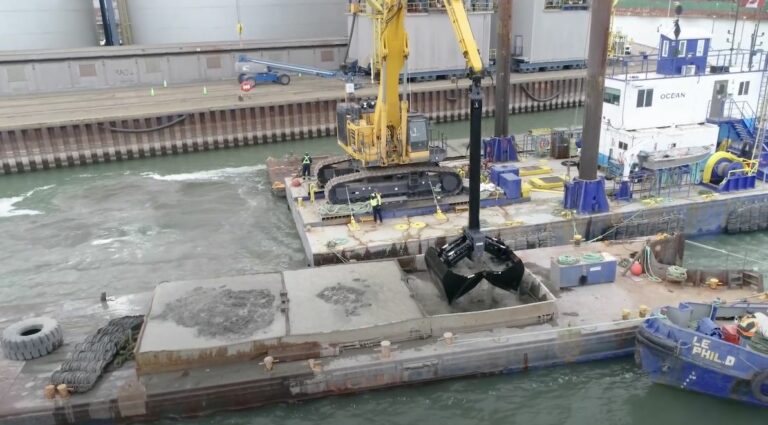 According to Bateman's Jason McNeil, this bucket is designed mainly for the dredging operations.
It is built with a special linkage that allows bucket to close in a level cut in more or less one inch.
All the fittings are made of stainless steel to resist on salt water, said McNeil.