UK contractor Graham has started development works on the South Bank Quay for the Teesworks offshore wind hub.
Under the project, two million tonnes of material will be dredged, creating the deep-water berthing facility. Also, the work includes ripping out the dilapidated concrete and wooden jetties of the former Heavy Fuel Oil Farm and Tarmac.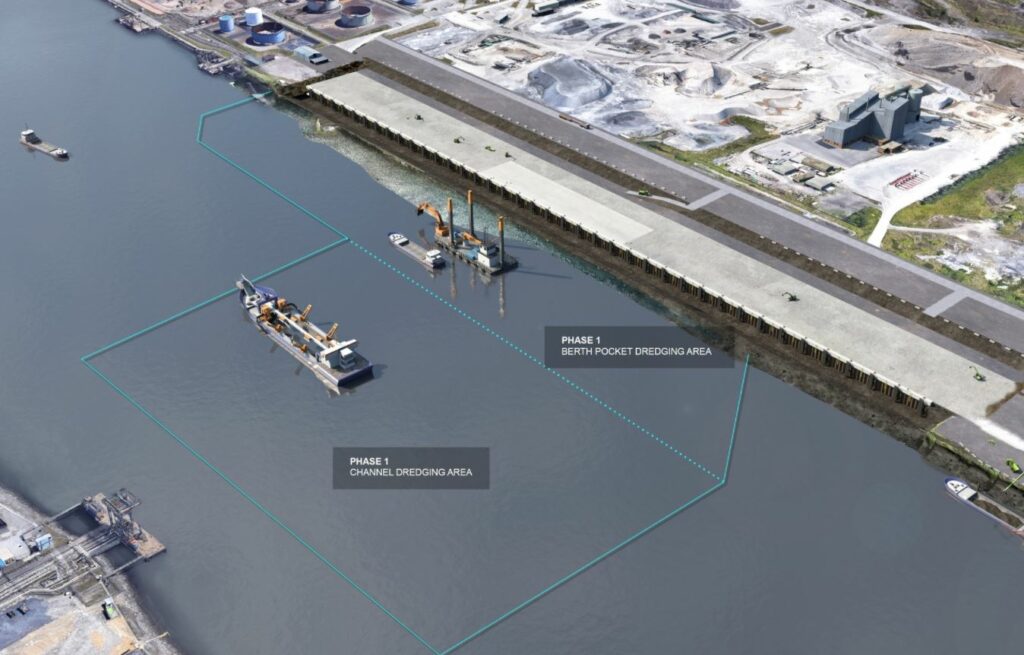 Commenting the latest news, Tees Valley Mayor, Ben Houchen, said: "The quay will be a huge asset, firmly putting Teesworks at the forefront of the offshore wind sector and be a huge draw for other businesses looking to invest on the site."
"The quay will allow companies such as GE Renewable Energy, to manufacture and ship their huge wind turbine blades to the world's biggest wind farm, just miles out from our coast."
"This is another breakthrough moment as the development of our word class port and industrial facilities continue. We also have a fantastic partner in GE Renewable Energy and we look forward to working with them more in future as we continue to attract the high quality jobs our residents deserve for generations to come," added Mary Lanigan, Leader of Redcar & Cleveland Borough Council.
According to Teesworks, the heavy-lift quay, along the banks of the River Tees, will provide direct access to the biggest wind farms across the world and help position the site as the UK's premier offshore wind hub.
The quay forms part of the wider 4.5m sq ft of advanced manufacturing and industrial space set to be built on 450acres of land next to the wharf.