Boskalis Westminster is about to begin the dredging and land reclamation operations for a key project of Bahrain Steel Company, TradeArabia News Service said.
The material dredged from the project site, located on the southeast of Bahrain Steel's plant, will be taken by trailing suction hopper dredgers (TSHDs) and pumped through floating and submerged pipelines onto the reclamation sites.
As part of the Bahrain Steel expansion project, Boskalis will also be transporting a 400-m steel pipeline from Busaiteen to the project site.
The work has already begun on this and the transportation will be fully completed on October 15.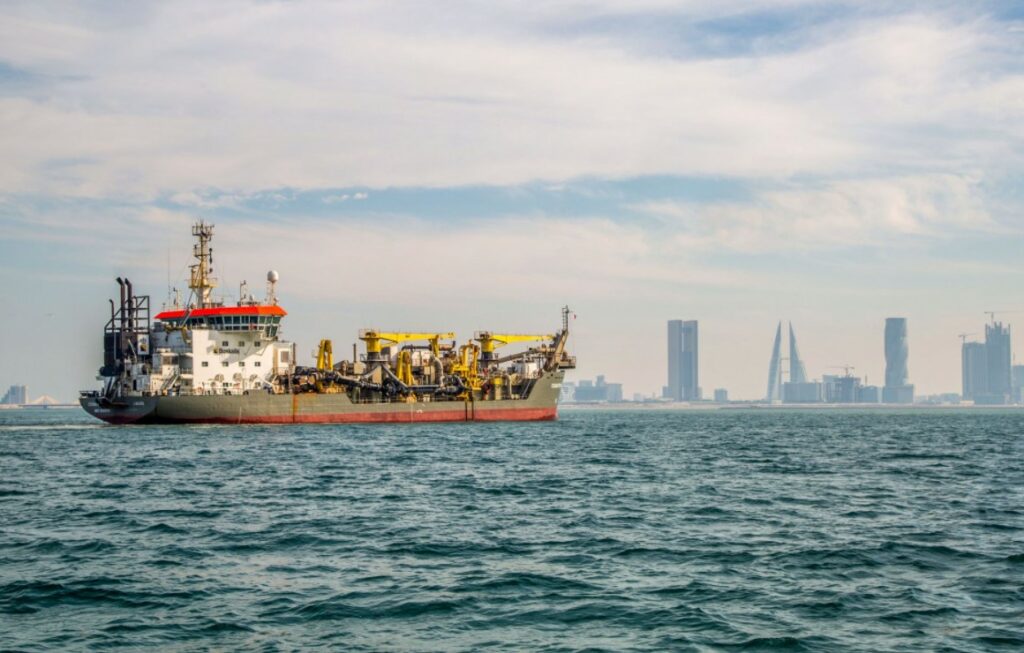 Also, Boskalis completed a land reclamation project related to the North Manama Causeway in the Kingdom of Bahrain recently.
With 8.2 million cubic meters of sand brought in by hopper dredgers Causeway and Coastway and 340,000 tons of rock installed to protect the banks, Boskalis completed the construction of a large sand causeway for a future five-kilometer-long highway