Neptune Americas & Marine, a specialized provider of marine solutions, is launching its own portable cutter suction dredge (CSD) design line.
This type of CSD will be available in standard or custom-built design and also with an option to be modified to the demands of a dredging project.
"The easy-to-use Gator design enables you to increase productivity and performance while lowering operational risks. By always maintaining safe and secure dredging operations in mind, The Gator design line is fabrication friendly, modular, easy to transport via rail or road, easy to assemble, remote monitored and completely customizable," the company said.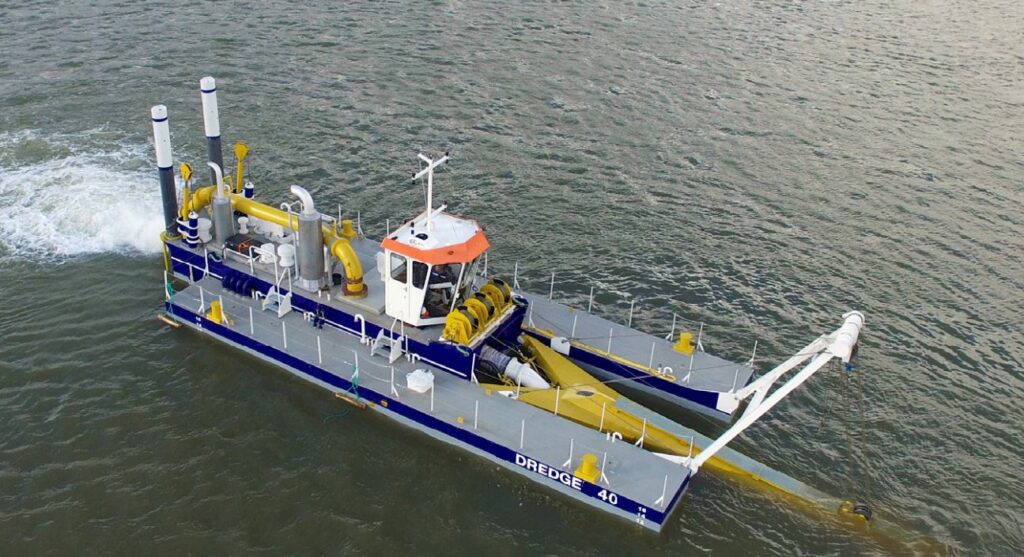 Neptune is focused on delivering reliable workboats, pontoons, offshore vessels and dredging equipment to support the marine industries as well as to extract earth, minerals and sediments from below water.
Their main activities are shipbuilding, ship repair, conversion, and (de)mobilization.