New York Governor, Kathy Hochul, said that dredging has begun at the Sandy Creek Inlet, in the town of Hamlin, Monroe County, as part of the State's $15 million REDI Regional Dredging Project.
The dredging of up to 20 navigation channels along Lake Ontario's south shore and the St. Lawrence River is a significant aspect of New York State's $300 million Resiliency and Economic Development Initiative.
The dredging removes built-up sediment from the bottom of the waterway to allow for continued safe harbor and passage of watercraft.
It is anticipated that up to 5,700 cubic yards of sediment will be removed from Sandy Creek.
Dredging will be completed with mechanical means and the dredging fleet will include a barge, excavator, and a tugboat. Sediment dredged from the channel will be placed in a defined area approximately 1,200 feet north of the proposed dredge area.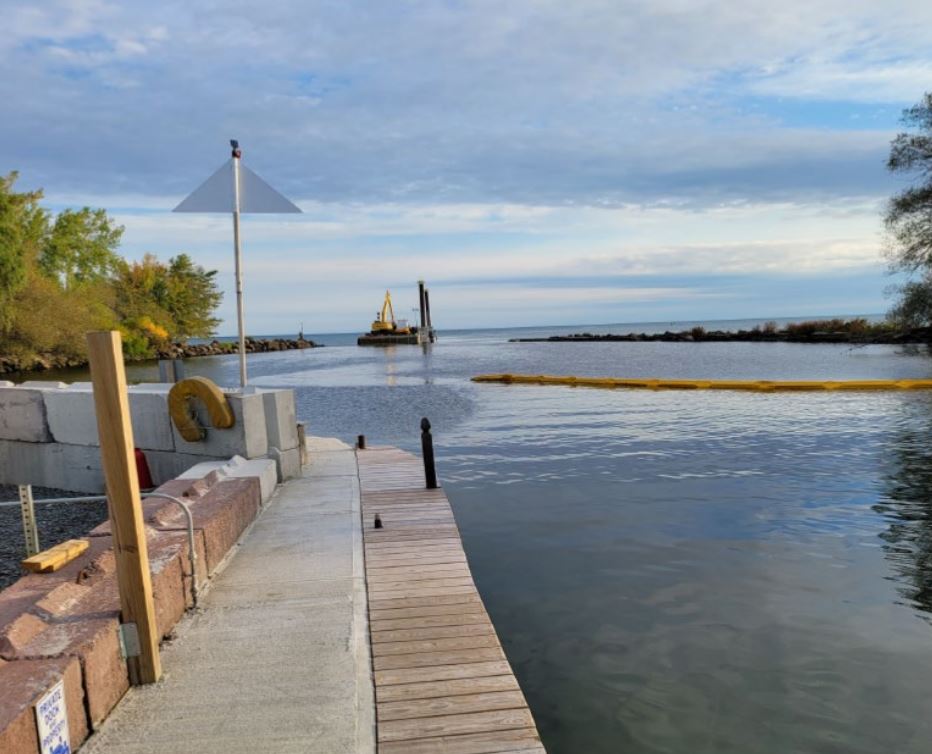 "Communities along Lake Ontario and the St. Lawrence River have been forced to battle with the impacts of extreme weather and flooding due to climate change for the past several years and New York is doing everything within its power to ensure that these communities are prepared for whatever Mother Nature throws at them," Governor Hochul said. 
"By undertaking these types of dredging and resiliency efforts, we are not only helping to ensure that these navigational channels remain open, but we are keeping those who traverse them safe, while helping to safeguard the local business community that relies on a thriving tourist industry." 
In addition, Governor Hochul said that dredging is underway at Clayton French Creek Marina, in the Village of Clayton, Jefferson County. 
Dredging of the marina channel will be completed using hydraulic means, removing an estimated 6,800 cubic yards of material.