Kees Derks, Area Sales Director at Royal IHC, has just released this amazing photo of the company's new Easydredge 2700 trailing suction hopper dredger (TSHD).
According to Mr. Derks, the dredger's trials will start next week, soon followed by the voyage to her Mexican owners.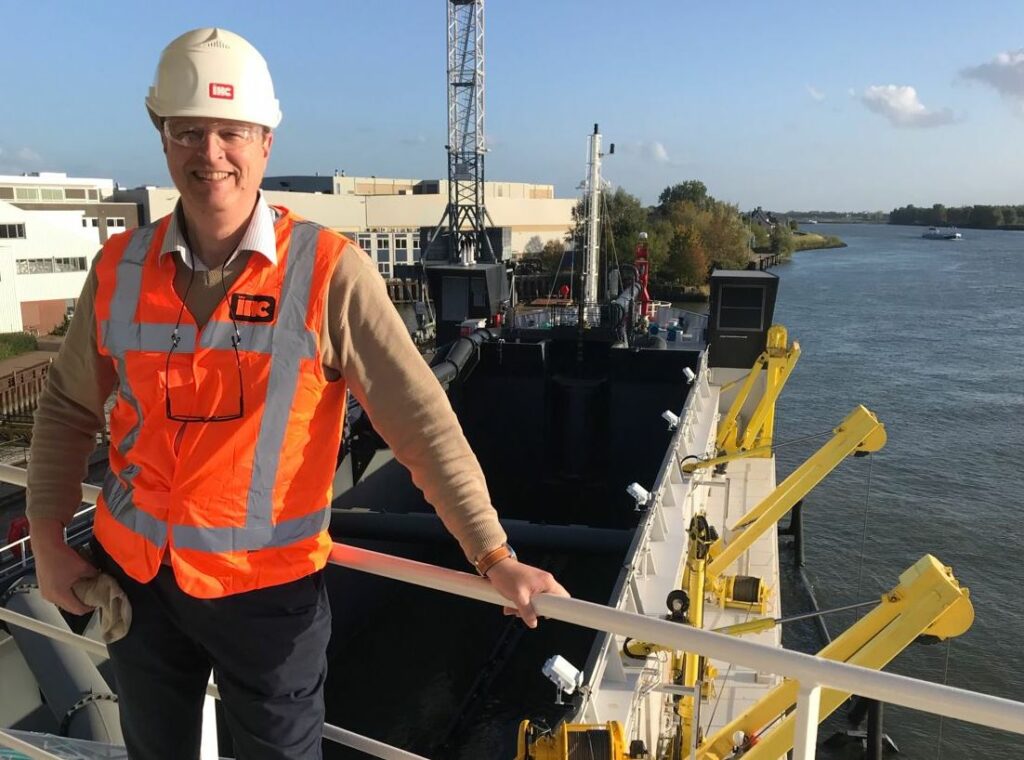 Royal IHC has already started to build the Easydredge™ 2700 for stock in response to the increasing global demand for TSHDs with an extremely short delivery time.
According to IHC, these dredgers "have a straightforward design, standardized components and a short delivery time, making them a great start or addition to any dredging fleet."
The Easydredge series comes in three different sizes – 1,600m³, 2,700m³ and 3,700m³ version.
Photo: Kees Derks LinkedIn