Earlier this summer, Manson was selected by the U.S. Army Corps of Engineers as the primary contractor for the Galveston Harbor and Channel, HSC, Galveston Entrance and Bolivar to Redfish Hopper Dredging project which included the nourishment of Babe's Beach in Galveston, Texas.
A popular beachfront attraction for both locals and tourists, Babe's Beach is visited by thousands of people daily. Due to aggressive coastal erosion of the area, Babe's Beach undergoes maintenance every couple of years.
In a collaborative effort, USACE, City of Galveston, Texas General Land Office, and the Gulf RESTORE Act generated $12 million dollars of funding to maintain and protect Babe's Beach.
With much of the project's design and planning sections completed by the USACE, Manson was brought on for the dredging and construction phase. The company mobilized hopper dredge BAYPORT, derrick barges, and rented tugboats for the offshore work. Shore equipment included bull dozers, a loader, and beach pipeline connected to the floating and submerged pipelines.
"With the site and material specifications already set by the USACE, our crews and equipment are brought in to do the heavy lifting," said Madeline Brisson, Manson Field Engineer.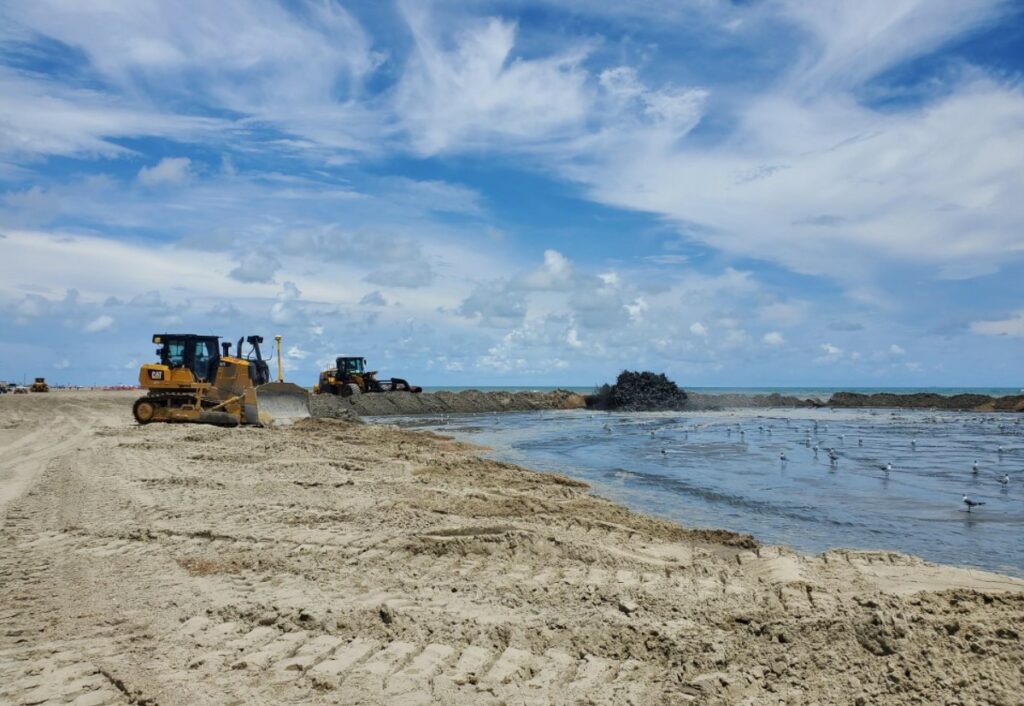 About 7,000 ft. of submerged, floating, and beach pipeline is being used to pump and fill Babe's Beach. Dredge crews are dredging 2.8 miles out on the Houston-Galveston Ship Channel, taking the BAYPORT two hours to sail to and from the borrow site where the pumping takes place. With shore crews working round the clock to grade material throughout the area, 950,000 cubic yards of sand will be pumped onto the beach.
Three months into the nourishment of Babe's Beach, the project is on pace to be completed next month. Crews are dredging the last sections of the ship channel and pumping the last of the material to shore, where teams are waiting to spread the sand. Manson will deliver the project just in time for visitors to enjoy Babe's Beach before temperatures drop for the winter.