A dredging project begins this week to help lower the sandbars near the Cherry Grove canals.
Coastal Dredging has been contracted by the City of North Myrtle Beach to dredge sandbars at various locations along the minor channel of the Cherry Grove canals from 53rd Avenue North, north to the minor channel's intersection with the main channel.
The sandbars could not be addressed as part of the initial dredge of the Cherry Grove canals.
Permitted by the U.S. Army Corps of Engineers, the work is set to begin in the following days.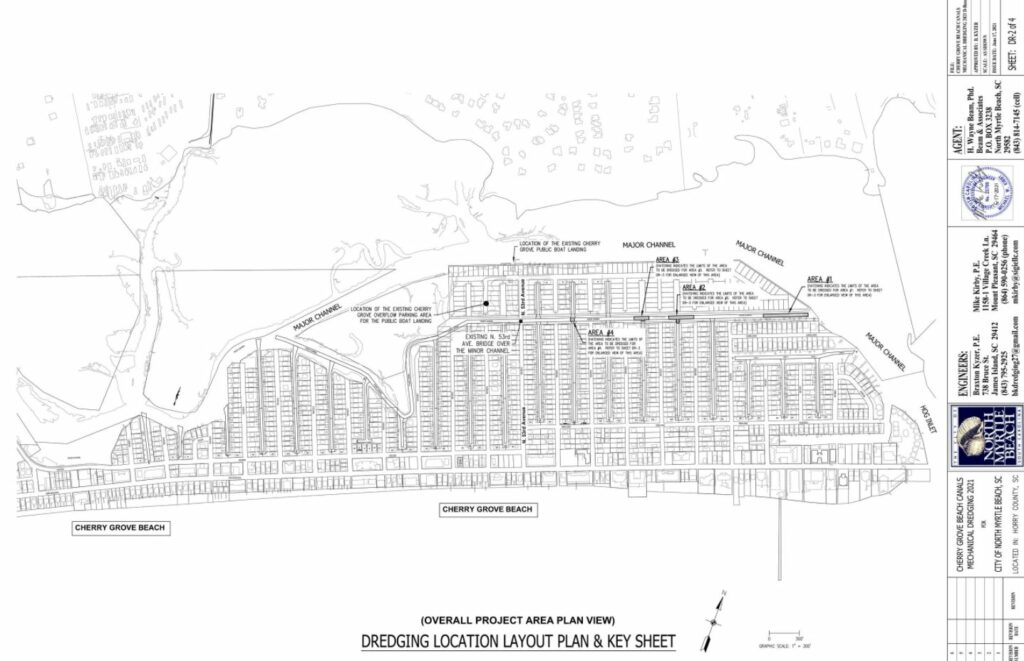 This will be a mechanical dredge using a barge and backhoe with dump trucks hauling the dredged material to a final location.
When the contractor's barge is filled with dredged material, it will move to the 52nd Avenue North Cherry Grove Boat Ramp and Park, where the dredged material will be offloaded and removed by dump trucks to a final location.
The boat ramp, dock, picnic area, pier, main parking area, and restrooms will remain open during the project, the city said.
The contractor has 90 days in which to complete the project but actual work will probably take between 30 and 60 days.
Photo: coastaldredgingcompanyinc.com