Cashman Dredging and Marine Contracting Company, LLC patented a new carouseling articulated tug and barge system in 2019 to reduce downtime and increase productivity in hopper dredging and made the design available for all U.S. dredging contractors to adopt.

In contrast to traditional hopper dredging where all the dredging equipment is contained on the vessel itself and where the vessel must cease operation to transport a load of dredged material to a placement site, this carouseling system involves a new type of dredging vessel that couples and uncouples from hopper barges.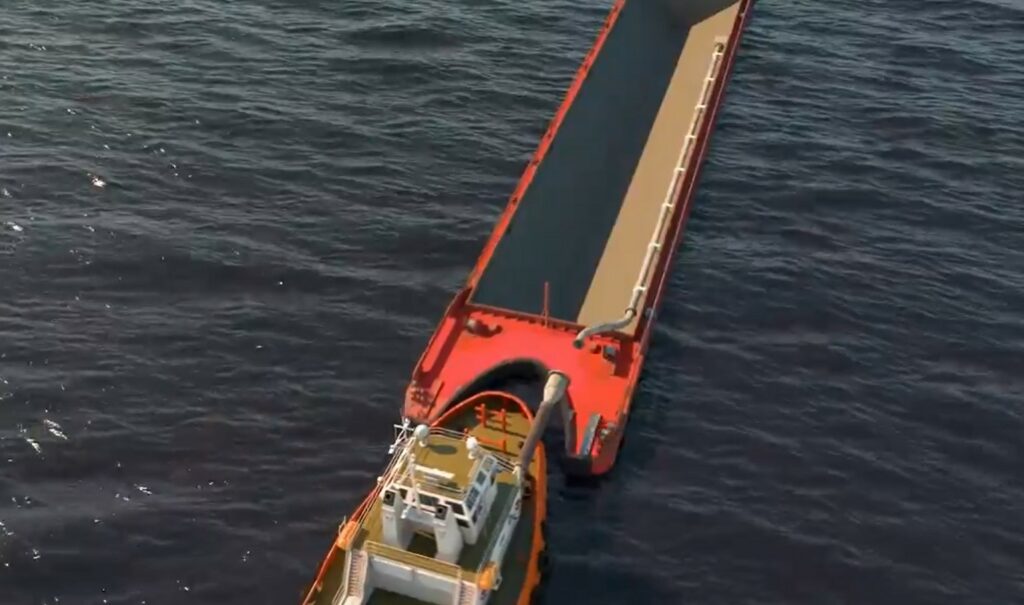 When a hopper barge is full with dredged material, the dredger briefly ceases operation, and the barge detaches and transits to the placement site via tug assist.
An empty hopper barge swaps in and attaches to the dredger. The dredger resumes operation, and the cycle continues.

As their founder and chairman of the board says, "Cashman exists at the intersection of innovation and experience. When our collective capabilities are fused with our family of companies, the possibilities are endless."