DEME Group's dredging crews are back in Portugal.
The trailing suction hopper (TSHD) Meuse River has arrived in Leixões, near Porto, DEME said in their latest project update.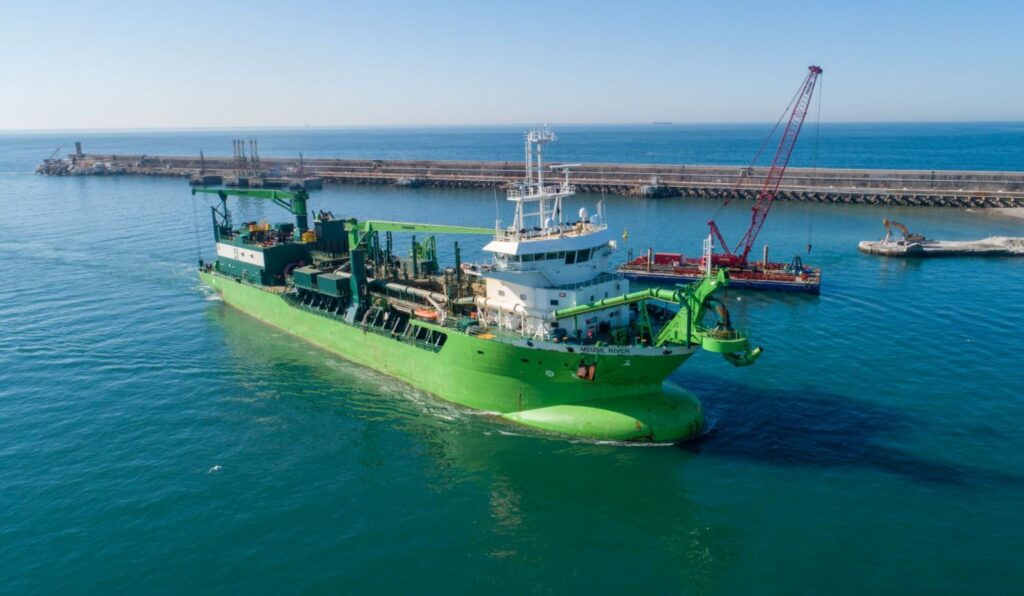 The dredger just started the first dredging phase of the port extension project which is being executed with their partners Teixeira Duarte and Tecnovia for the Administração dos Portos do Douro, Leixões e Viana do Castelo (ADPL).
Last year, three of DEME hoppers completed the deepening works of the access channel to the Port of Setubal.