Julong Environment Technology delivered a 4000m3/hr customized dredger HAILINGHUCAI 001 to Jiangsu Communications Construction Group earlier this month.
According to Julong, the dredger already started the dredging operations on Hailinghu Lake.
When doing soil exploration in the lake, it was discovered that there is a clay layer of about 3~4m at the bottom of the reservoir, and there is a high-quality sand layer of about 10~20m under the clay layer.
If an ordinary cutter suction dredger is used, the efficiency of digging the clay layer will be low, with no economic value.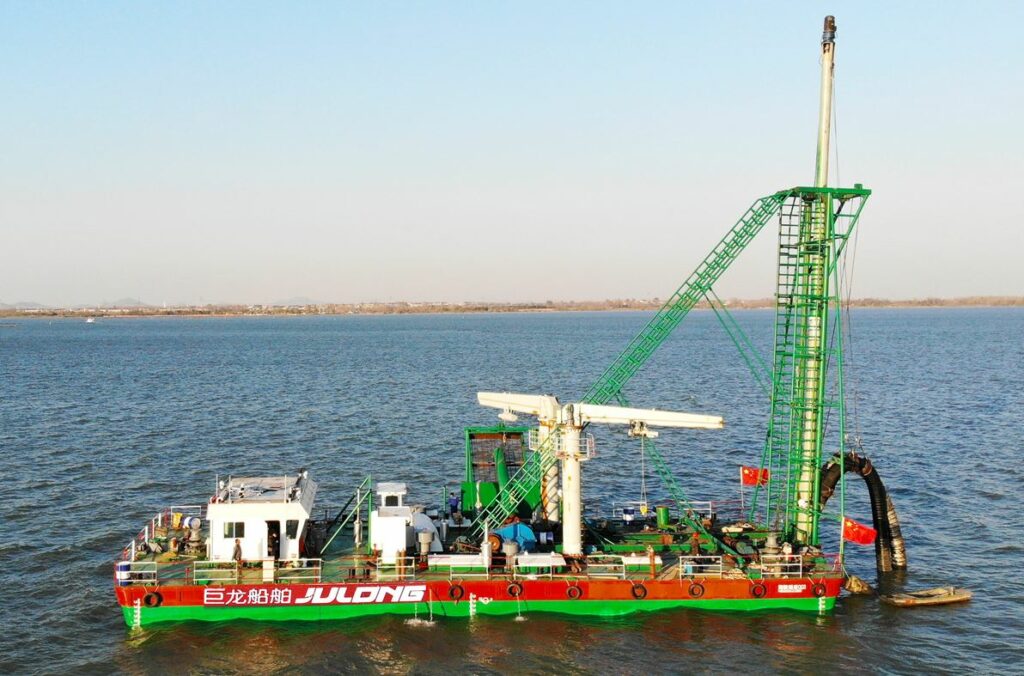 This dredger is 34.0m long and 12.3m wide, and adopts a modular design to facilitate transportation by road. It has a dredge pump flow rate of 4000m3/hr and a dredging depth of 25.0m.
Also, it is equipped with 4000m3/hr sand dredging system, 4000m3/hr jetting water system, 250kw generator set, moving winch system, crane system, 120kw standby generator set.
The most important feature is a set of 35m length drill pipe system and lifting system.
The dredger has already completed the trial operation and passed inspection by the China Classification Society.