Phase two of the dredging campaign at Watchet Marina is going well, The Marine & Property Group said.
The marina is now around 75% watered at impound level (at low tide with the gate closed).
"CMS Innovation and her crew are continuing their excellent work as they deepen sections across the marina," said the Group.
"CMS Innovation Water Injection Dredger is only 11.5 tonnes in weight and is ideal to store on land with the use of boat lifts. The vessel is fully road transportable as a whole unit (no assembling), needing only a crane or boat lift to put in or take out of the water."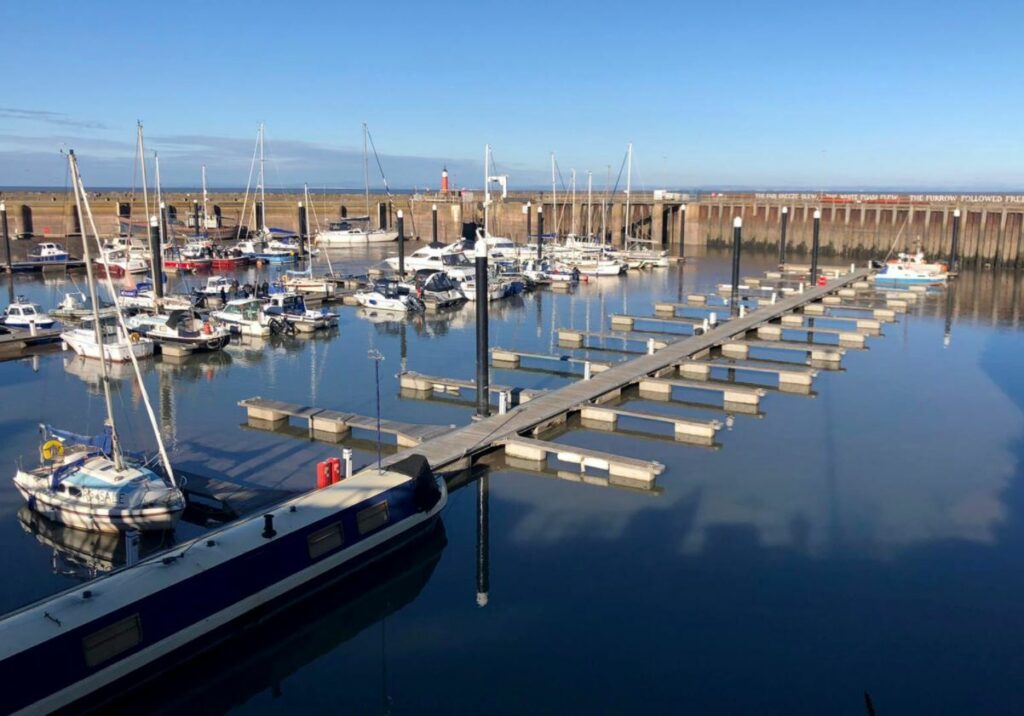 This comprehensive dredging campaign will ensure that adequate water depths are available within the marina.
The Group concluded that Watchet Marina will really be in ship-shape condition to welcome new and visiting berth holders in the following period.
Photo: The Marine & Property Group Ltd