The fourth and final stage of the Pasig-Marikina River Channel Improvement Project is underway, the Japanese Embassy in Manila said.
The Embassy said that the civil works for the project's phase 4 would further mitigate flooding due to the overflow of Pasig and Marikina Rivers.
It will increase the flood capacity of Pasig-Marikina River and address the downstream of Manggahan Floodway to Marikina Bridge with the construction of the Manggahan Control Gate Structure as well as two floodgates at the adjoining sections of Cainta and Taytay Rivers.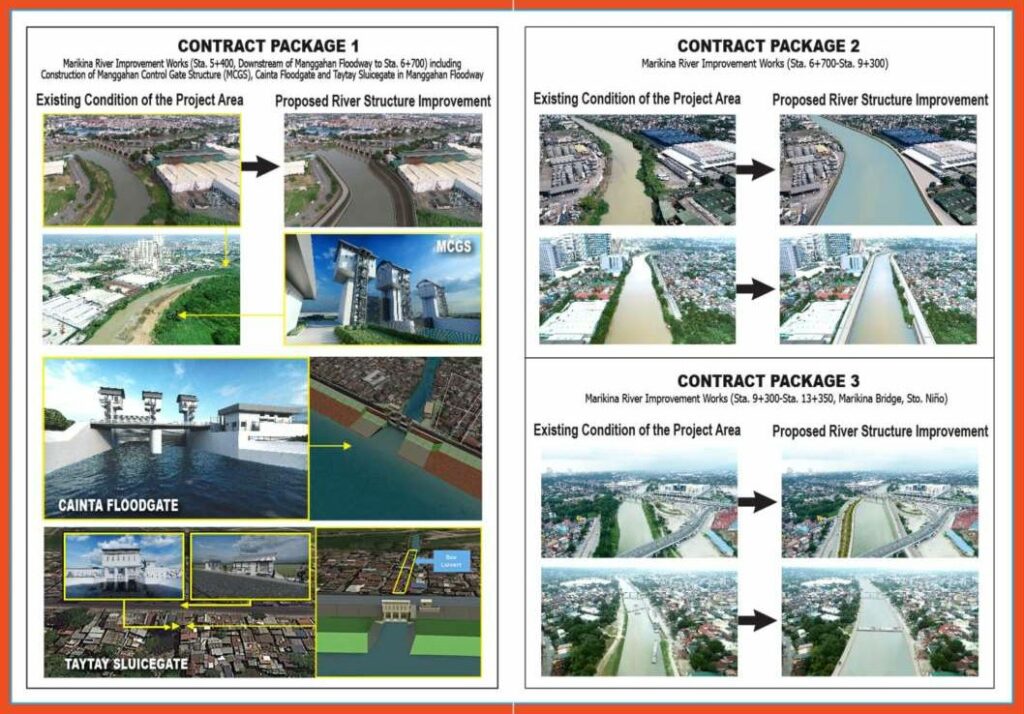 The Pasig-Marikina River Channel Improvement Project is the flagship initiative of Tokyo and Manila's disaster management cooperation.
The first phase covered the overall detailed design which was completed in March 2002, followed by Phase 2 covering Pasig River Channel improvement works from Delpan Bridge to Napindan Hydraulic Control Gate Structure and completed in May 2013.
Phase 3 covered the Lower Marikina Channel improvement works from Napindan Channel to downstream Manggahan Floodway, including additional dredging works that were completed in July 2020.
The entire program was funded by a loan agreement between the Philippine government through the Department of Public Works and Highways (DPWH) and the Japanese government through Japan International Cooperation Agency (JICA).
Photo: Japanese Embassy in Manila