RN Dredging Pty Ltd – the Australian subsidiary of Rohde Nielsen A/S – has successfully completed a maintenance campaign for Mid West Ports Authority.
During the works, trailer suction hopper dredger (TSHD) Modi R removed approximately 200,000m3 of material from Geraldton Port, including dredging of material from the shipping channel which was placed nearby for beneficial re-use.
In conjunction, the Modi R dredged the commercial harbour and pumped the material into the designated reclamation area where the subcontractor DM Civil supported Rohde Nielsen in completing the capping and civil construction works.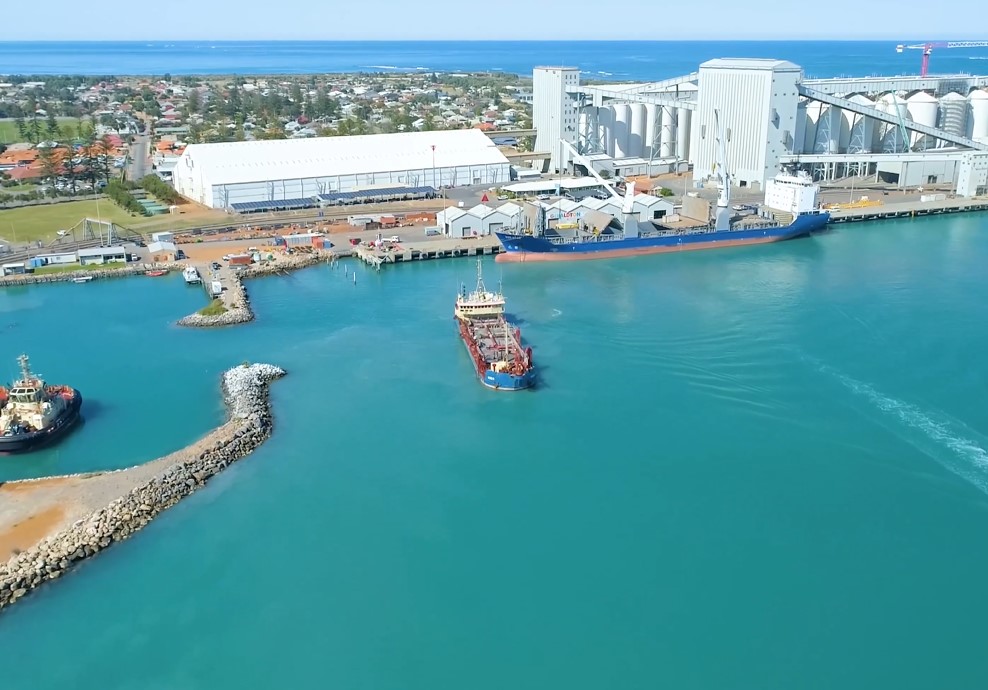 Mid West Ports Authority confirmed that the 2021 maintenance dredging campaign is now complete.
The trailer suction hopper dredge has departed for Fremantle and the Bhagwan Abrolhos is now working to level areas of the seabed in the harbour and navigational channel, MWPA said.
Photo: Midwest Marine Surveyors