Following the completion of Geraldton dredging campaign, hopper dredger Modi R is ready for her next assignment in Western Australia – maintenance dredging of the Port of Bunbury.
Commencing today, 29 November, RN Dredging's THSD Modi R will begin maintenance dredging of the outer harbour and approaches to the outer harbour at the Port of Bunbury.
These works are usually undertaken twice a year, and can take up to two weeks. During the campaigns, a hopper dredger removes naturally accumulated sand and silt from the shipping channel and outer harbour berths, and deposits the material at the ocean spoil ground.
According to the Department of Transport, this maintenance cycle is expected to last until 10 December. Apart from the outer harbour and the approaches, the dredged sand will also be removed from Berth 1 and taken to the spoil ground to the north of the cut, within the port waters.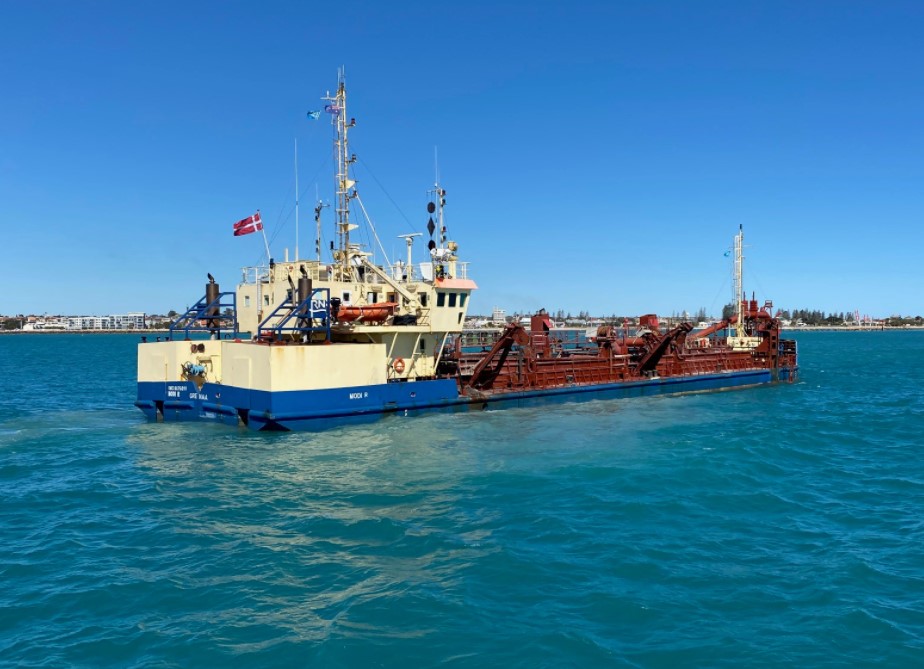 Dredge Modi R will be operational 24 hours per day. As the dredge is a slow moving vessel, the usual protocols with regard to interactions with recreational craft will be applied during her stay, concluded the DoT.