Three consortia of maritime companies and knowledge institutions have received a total of 52.9 million from the Maritime R&D subsidy scheme of the Dutch Ministry of Economic Affairs.
Royal IHC is part of two of these consortia:
Menens consortium – aimed at developing adaptive solutions to accelerate the use of methanol in vessels,
SH2pDrive – for the acceleration of the development of hydrogen as an emission free alternative energy source for ship propulsion and energy systems.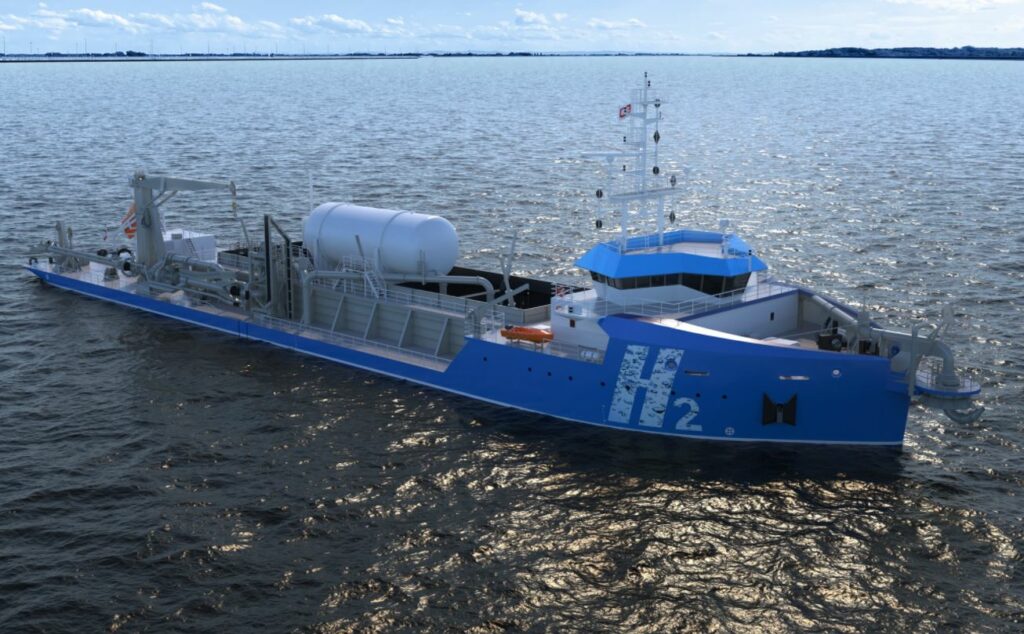 According to Royal IHC's official statement, "we are really happy with this result and are looking forward to – together with our partners – making the maritime industry more sustainable."
LEAF hopper by Royal IHC
In an innovation partnership with the Dutch Rijkswaterstaat (the Directorate-General for Public Works and Water Management), Royal IHC is now exploring a new type of vessel that is referred to as the "LEAF" (low energy adaptive fuel) hopper.
The exploration phase began at the beginning of 2019, with the aim to develop a vessel that will be operational in 2024.
Rijkswaterstaat has the ambition to become CO2 neutral by 2030, so it needed to come up with cost-effective solutions that could significantly reduce CO2 from 2023.
With this in mind, Royal IHC has been developing a hydrogen-powered trailing suction hopper dredger (TSHD) that will be used to maintain the Dutch coastline.