The Broward County Segment II Shore Protection Project is making headway, USACE said in their latest project update.
As of Thursday, December 2, the crews had placed approximately 87,000 cubic yards of beach-quality sand in the section of beach running north from Anglin's Pier.
The team is progressing smoothly and plans to begin mobilizing to the 27th Street access point in the immediate future, said USACE.
Placement operations from that location are expected to begin on or about December 9-10.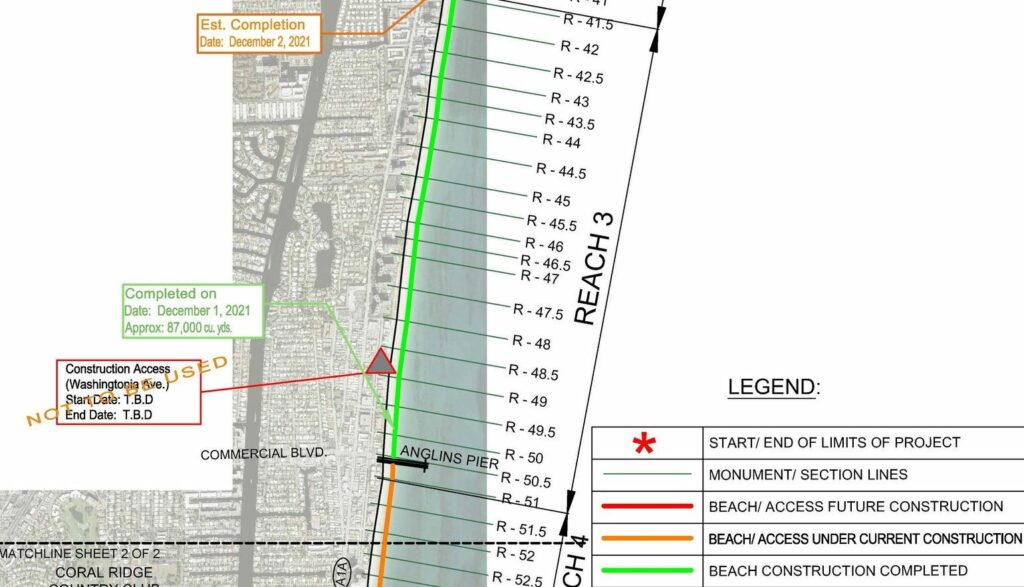 The project will help provide storm protection for the coastal population and infrastructure, habitat for several endangered animals including sea turtles, and recreational beaches for visitors and residents.
This 2021 beach renourishment project is 100 percent federally funded via the Bipartisan Budget Act of 2018 (Public Law 115-123), which goes toward projects that will reduce risk to communities damaged by storm events.