The Fraser River Forcemain Construction project is now entering the dredging phase, informs the City of Mission, British Columbia.
Dredging will be performed by Fraser River Pile and Dredge's 24" (600mm) suction cutter dredge Columbia. The vessel is anchored in the river along with almost a kilometer of floating and submerged pipe that will be used to pump 585,000 cubic metres of sand onto the Braich Lands.
The Columbia, support vessels and a number of dozers will be stockpiling the sand 24 hours/day, six days/week until March 2022, the city officials said.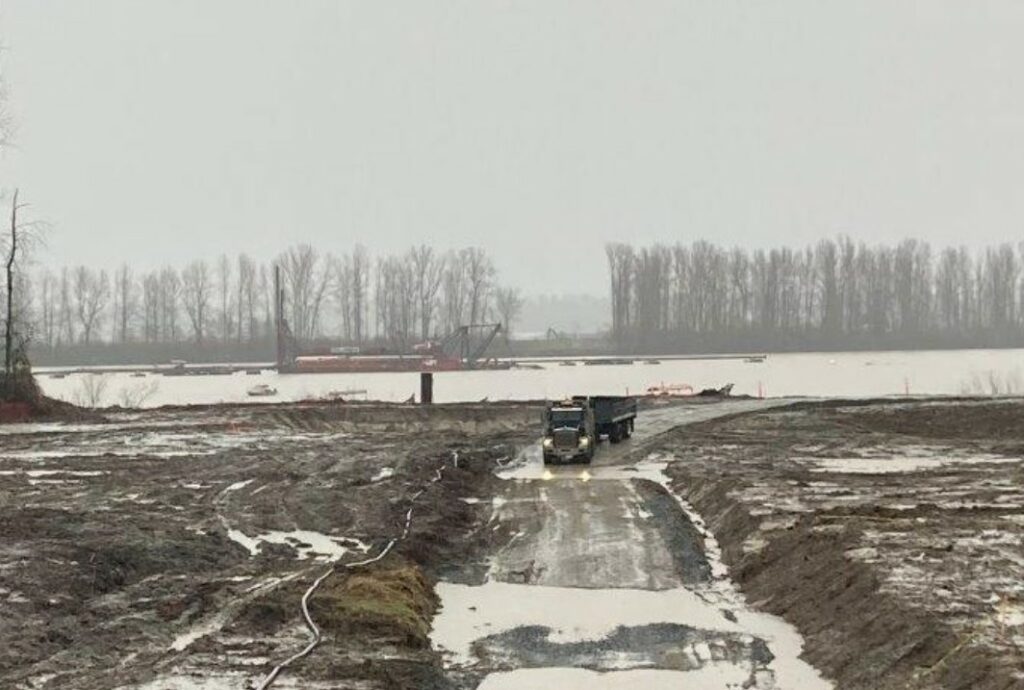 Once the trench is dredged, the 900mm diameter sewer forcemain pipe be pulled across the river from Abbotsford to Mission.