Jan De Nul's largest CSD completes its first mission
Jan De Nul's largest cutter suction dredger Willem van Rubroeck has completed its first mission in Mauritania with success.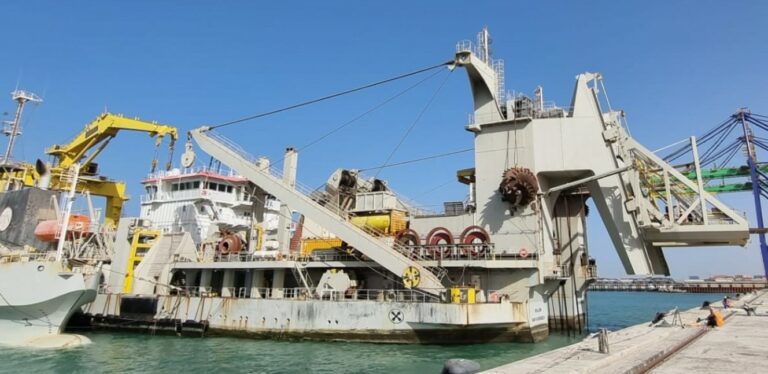 In the port of the capital Nouakchott, the vessel was working for developer ARISE Mauritania, on the deepening of the access channel, the port basin and the new berth alongside the new ARISE port terminal.
"Our newest Cutter Suction Dredger has proven to be extremely well suited for the conditions in which she has operated: large swells in open-sea conditions, hard seabed to be dredged, working near existing port infrastructure in shallow waters," Jan De Nul said.
The company also added that the hard work of CSD Willem van Rubroeck and trailing suction hopper dredger James Cook has paid off: the port of Nouakchott now offers the country largest port terminal, which will undoubtedly lead to a positive boost for Mauritania.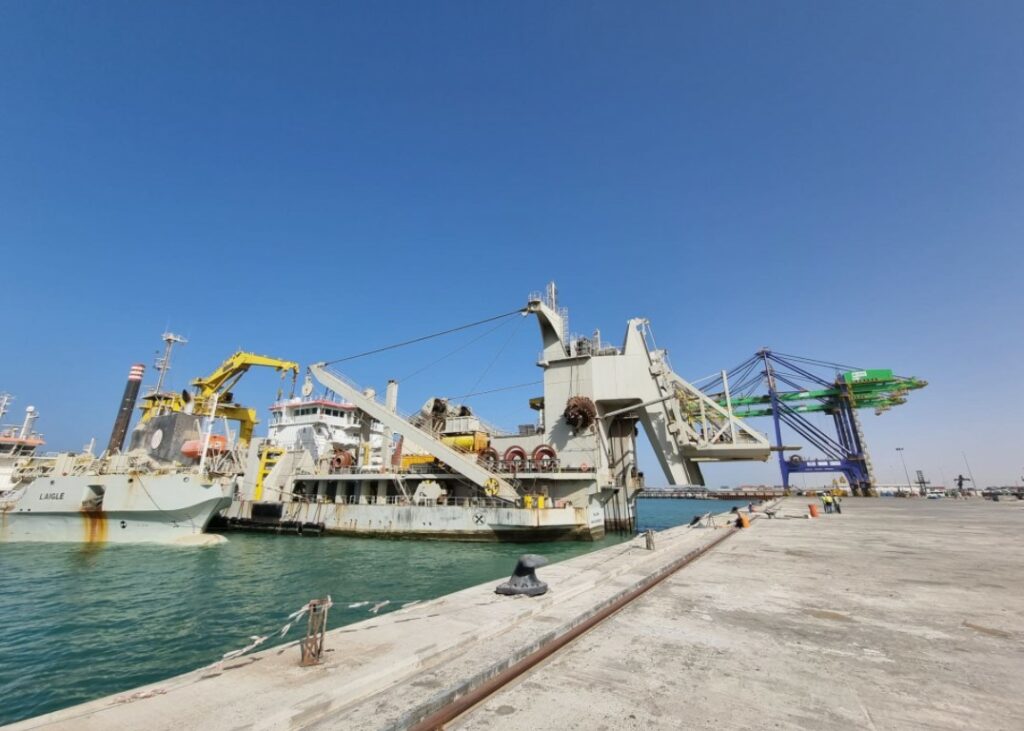 Throughout the project CSD Willem van Rubroeck was used to pre-cut the hard seabed, allowing TSHD James Cook to dredge up the cut material. The duo, assisted by the barges Pinta, Boussole, L'Aigle and Le Guerrier, successfully removed over 3 million m³ of dredged material from the new ARISE port terminal.