Everton Football Club has just released this incredible drone image offering a fascinating bird's-eye view of the progress that has been made on the site of the new stadium.
The hi-res image, courtesy of NASA, clearly shows Bramley-Moore Dock completely devoid of water and infilled with sand, as the enabling stages of the 52,888-seater stadium near completion.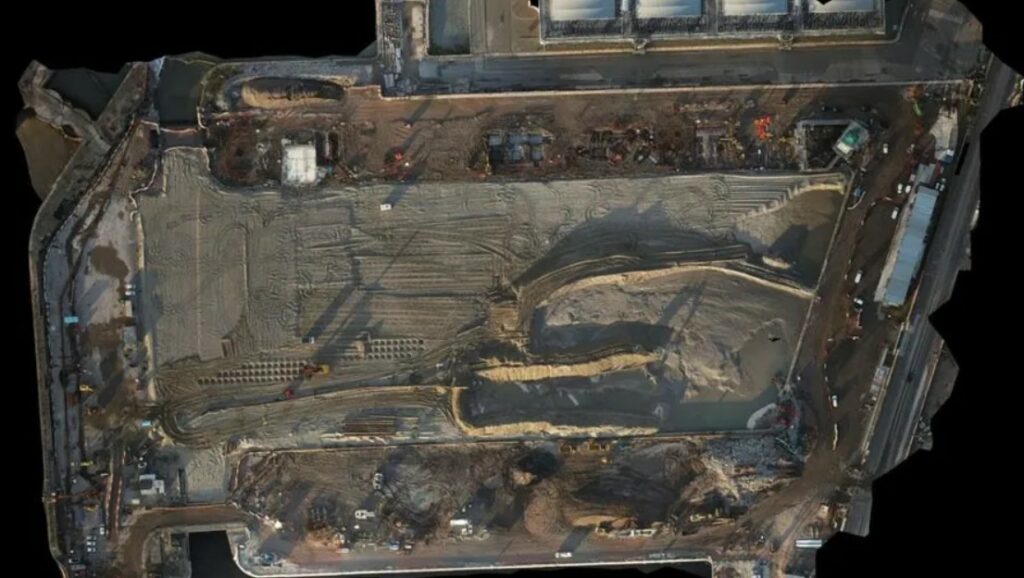 The scale of the compaction process at Bramley-Moore Dock can also be seen in the image, in which the River Mersey lies to the left, with rows of circles in the sand representing the areas where the upper six metres of the infilled sand are being compressed to help provide firm foundations.
This impressive land reclamation project was completed by Boskalis' hopper dredger Shoalway in less than three months. During the works, Boskalis placed around 500,000 cubic metres of dredged sand into the Bramley-Moore Dock. The sand needed for this project was dredged from Liverpool Bay and the Irish Sea.