Dredging Corporation of India (DCI) and National Maritime Dredging Company (NMDC) entered into a strategic alliance today.
The alliance will focus on areas not limited to capital dredging works, project development on BOT basis, operate ports as managers, participate in the public, private partnership in dredging works in accordance to the Dredging Policy, Ministry of Ports, Shipping and Waterways, port development, operations and management, reclamation works and development of multi-modal transportation.
The projects execution will be either through a join venture or as a consortium on a project-to-project basis.
Speaking on the occasion, Prof. Dr. GYV Victor, the Managing Director and Chief Executive Officer of DCI said: "With increase marine infrastructure development activities more specifically in the Indian sub-continent, African region and middle, far east region, the Indian and Abu Dhabi based dredging premier and largest companies shall collaborate with mutual cooperation to form strategic alliance to participate and bid for projects on case to case basis in these regions."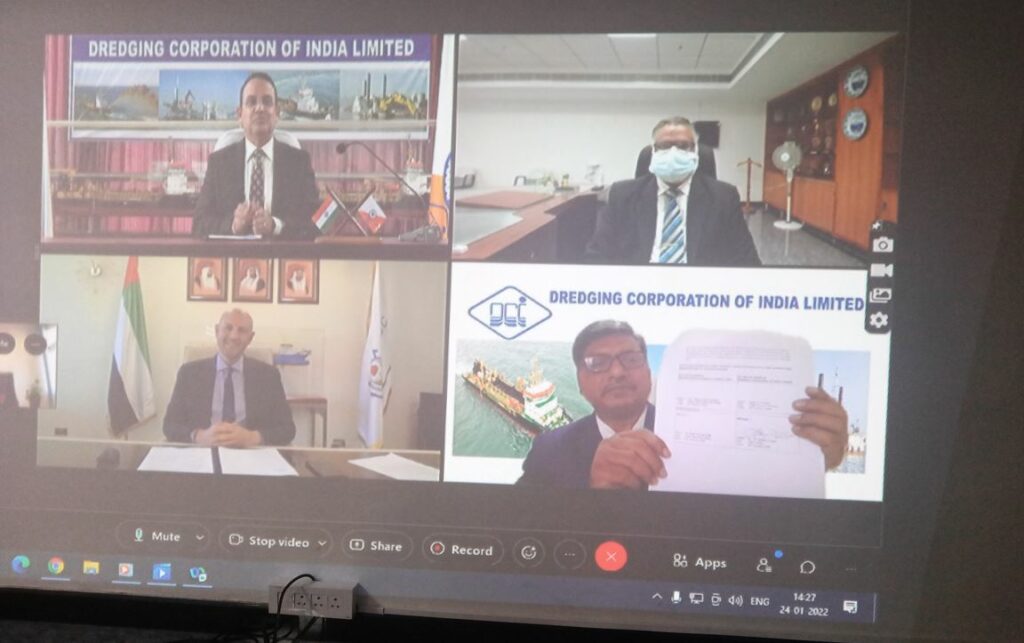 Engr. Yasser Nassr Zaghloul, the Group Chief Executive Office of NMDC added: "This agreement is a statement of intent between the NMDC and DCI that we are keen to broaden our level of collaboration."
"Each partner brings to the table unique strengths and experience. This, coupled with our common goal of growing our footprint, will lead to incredible opportunities that are waiting to be realised in the post-pandemic era."
"The agreement complements the Group's robust plans to strengthen our capabilities and expertise and expand our operations across the region and South-East Asia."
According to Shri H.N Aswath, Govt of India's Development Advisor (Ports) from Ministry of  Ports Shipping and Waterways, this would go a long way in  achieving the goals as envisaged in the Maritime Vision 2030.
NMDC and DCI have also agreed on mutual participation and mutual bid submissions across the region on a project-to-project basis. They will also cooperate on projects which are subcontracted, thorough a consortium, or any other specific arrangements, by outlining their responsibilities that will be jointly agreed upon and delivered.  
Under the agreement, both partners will provide each other with technical and other support, if required through a joint venture agreement, or any other contractual form, to enable either of them to pre-qualify for a tender process, as well as secure and execute projects during the tendering.