The City of Destin, Florida, has just announced that dredging of the United States Coast Guard (USCG) Station Destin boat basin and access channel is set to begin today, January 25th.
As reported, dredging operations will occur 24 hours per day and all work will be completed by March 6, 2022.
"Commercial traffic will not be interrupted by the dredging, with additional lighting at night. While recreational traffic is low during the timeline for this project, anyone concerned on how to safely pass the operation should contact the tug Kerry Ann on VHF 16 for direction," the city said in the release.
The dredging is expected to remove somewhere from 50-100,000 cubic yards of sand from the access channel and the boat basin. All dredged material will be placed in an approved open-water placement area as depicted in the map.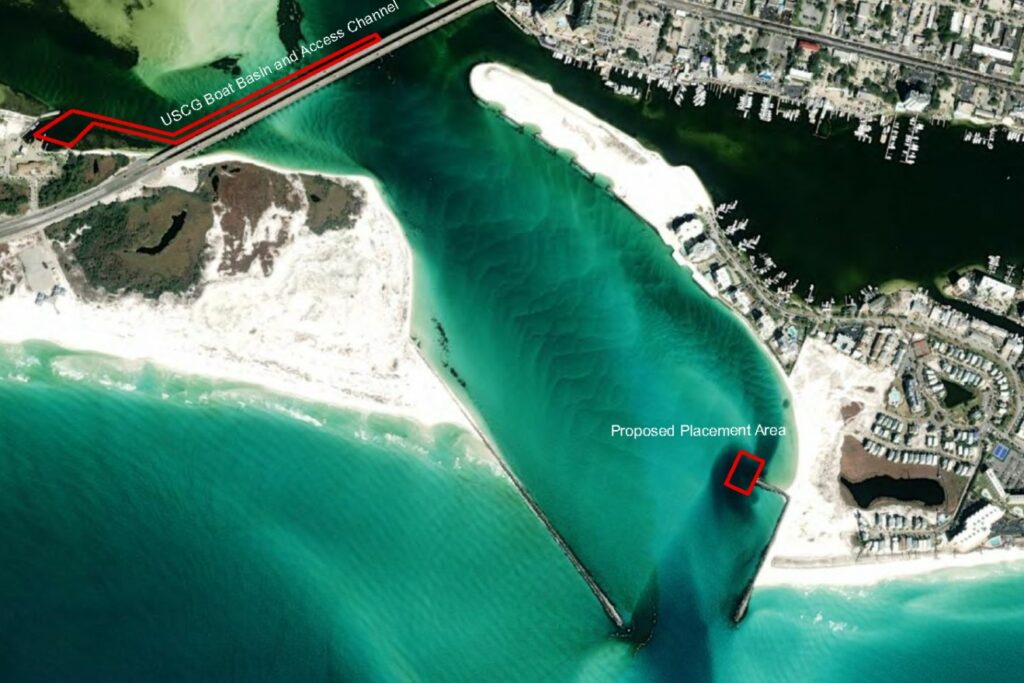 The project itself is requested and funded by the USCG and executed by the Army Corps of Engineers.