USACE extends comment period on the Oakland Harbor dredging project
The U.S. Army Corps of Engineers, San Francisco District together with the Port of Oakland as the non-federal sponsor recently presented the Oakland ship turning basins study.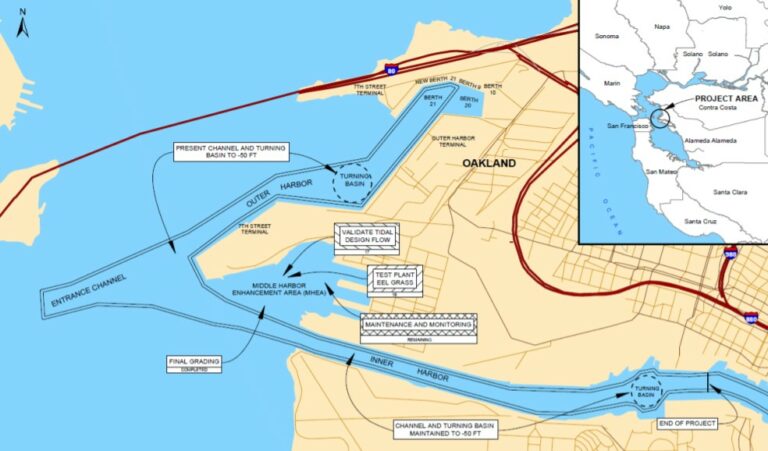 "On Dec. 17, 2021, we announced the availability of this Integrated Feasibility Report and National Environmental Policy Act (NEPA) Environmental Assessment (IFR/EA), as well as a draft Finding of No Significant Impact (FONSI) for public review and comment. The comment period was scheduled to end Jan. 31, 2022," USACE said in the release. "We received separate requests to extend the comment period from the U.S. Environmental Protection Agency and Earthjustice on behalf of the West Oakland Environmental Indicators Project. The comment period has been extended to Monday, Feb. 14, 2022."
The Oakland Harbor dredging project calls for the removal and placement of approximately 1,983,000 cubic yards of aquatic dredged and terrestrial excavated material which will most likely be placed at Keller Canyon landfill, Kettleman Hills landfill.
If approved the project will take approximately two years to complete – start date of June 2027 with an overall duration of approximately 2.5 years, ending December 2029.
At current price levels (Fiscal Year 2021 price level and 2.25% discount rate), the recommended plan has an estimated project first cost of $462.4 million.
To read more and comment on the plans, please click here.