MOTAS Dredging Solutions has successfully designed, fabricated and shipped a cutter ladder for a large cutter suction dredger.
The ladder has been custom designed inhouse by MOTAS engineers in the Netherlands and will be installed on the dredger, currently under construction.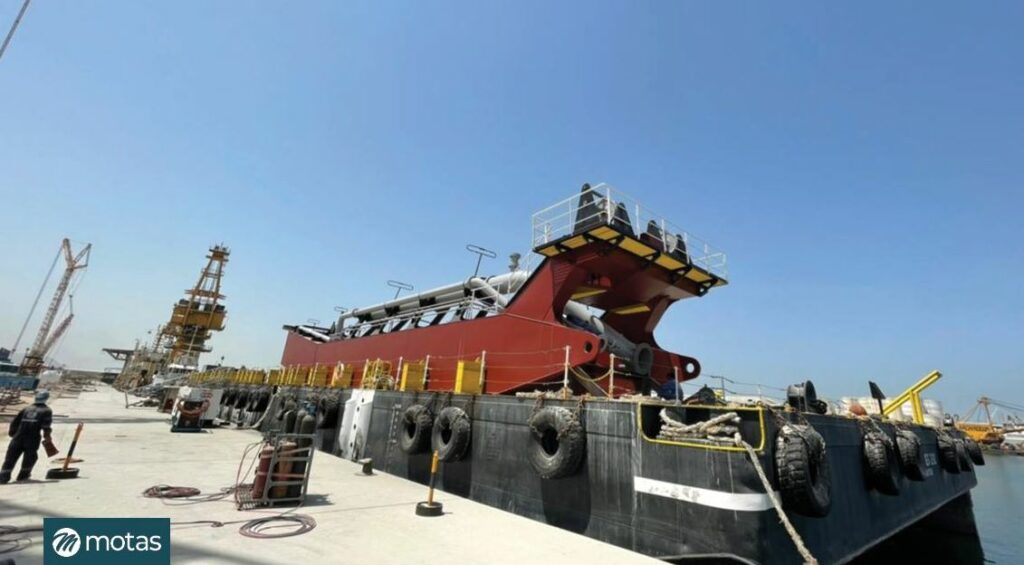 Fabrication and partial outfitting of the ladder was done by one of MOTAS' long term international fabrication partner. 
It will be further outfitted once installed on the dredger under MOTAS supervision, the company said.
The cutter ladder is part of an engineering and components package, that next to delivery of the main dredging components also includes the basic and detailed design of the complete dredge.
The ladder has a total weight after outfitting of about 200 tonnes.
Dimensions are approximately the following (LxHxW) 35.8 x 6.8  x 5.2 m.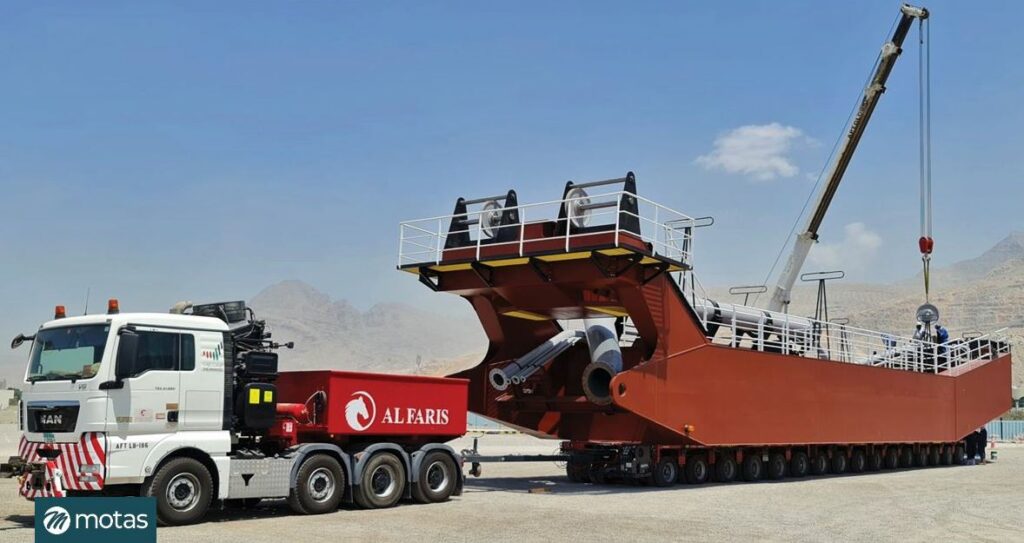 The ladder is made of a heavy duty steel box construction fitted with an underwater dredge pump directly driven by a submerged E-motor. 
The cutterhead is electrically driven as well – the cutter drive E-motor is mounted on a gearbox above the waterline.
From the gearbox, a long cutter shaft is installed, fitted with several bearings up to the cutterhead.