Contract awarded for Warrnambool boating infrastructure project
A $3.5 million overhaul of boating facilities at Warrnambool's historic harbour precinct is a step closer with a tender awarded for construction on a boat ramp upgrade project.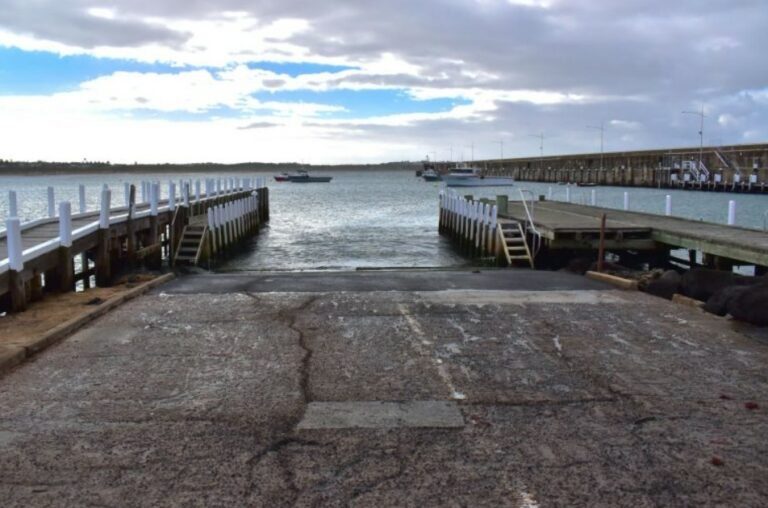 The Warrnambool City Council has awarded contracts to Bridgewater Marine Pty Ltd, with works on the boat ramp to include resurfacing, constructing new wooden jetties, and improving rock revetments at the ramp.
These upgrades will improve the recreational boating experience by making the port safer and more accessible and have been developed in conjunction with the Council and Better Boating Victoria (BBV).
In addition, $1 million in funding from BBV will allow the council to undertake significant maintenance dredging in Lady Bay, complementing $250,000 provided by the Department of Transport to make repairs to the breakwater and low landing, restoring pedestrian access and commercial use.
Minister for Fishing and Boating Melissa Horne commented: "The boat ramp and breakwater at Lady Bay are both critical community assets, and this funding for much-needed boat ramp overhaul, dredging, walkway and low landing repairs will ensure the facilities are safer and easier to use."
The planned dredging will shape the seabed profile in the harbour to redirect waves away from the ramp, improving safety for boaters and making it easier to launch and retrieve vessels.
The dredging works will be coordinated to take place this year while construction at the boat ramp is underway to minimise disruptions to boaters. Construction is expected to begin in June and take three months to complete.