In 2021, DSC Dredge announced the release of its' newly improved Moray class dredge. One year later, the first of its collaborative build between DSC's Greenbush and Reserve facility has been successfully delivered to it's new home in Salem, New Jersey.
The vessel hit the water with DSC's latest  patent technological – the Walking Spud Carriages – U.S. Patent 10,287,748.
DSC's Walking Spud Carriage apparatus, better known as "spud gliders", allows seamless forward or reverse dredge positioning without ever losing contact with the bottom.
Each of the four spuds individually and automatically repositions itself after stepping which allows for almost uninterrupted excavation. This leads to much greater throughput with much lower operator fatigue, said DSC.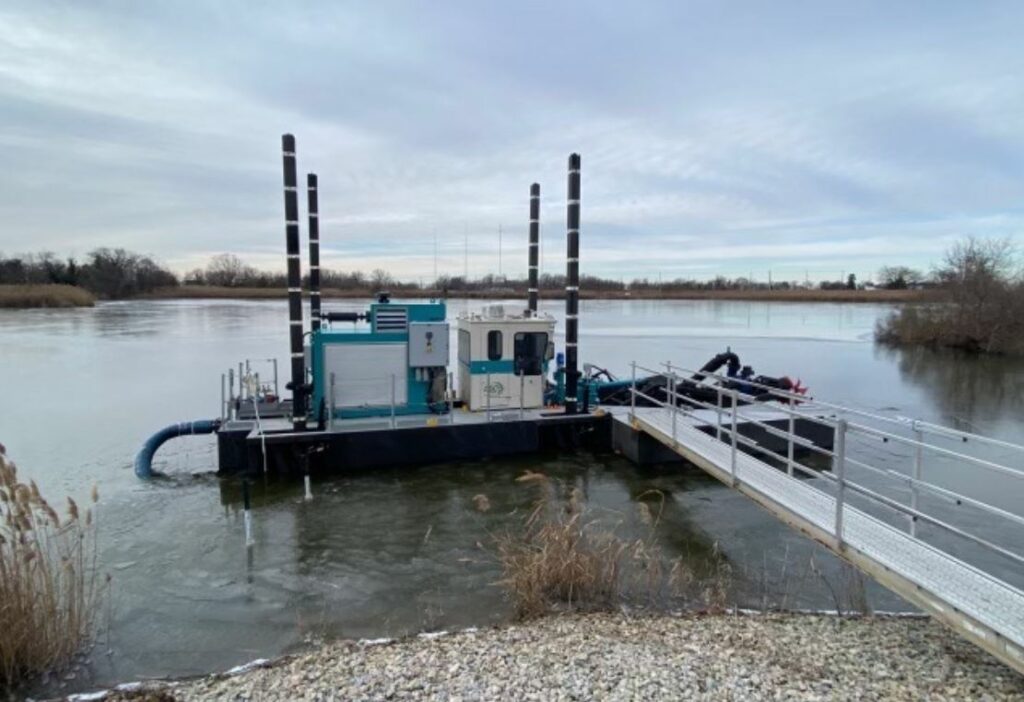 In addition to increasing dredge efficiency, there are many advantages to the spud glider system on the new Moray Class dredge, including increasing hourly production and decreasing operational costs with a net result of higher profits.
The newly improved Moray Class dredge is manufactured for both higher regulated countries requiring Tier 4 or Stage 5 emission engines and lesser regulated regions that do not have these requirements.