Arctic Canadian Diamond Company and IHC Mining have reached an important milestone in the development of an underwater remote mining (URM) system for the extraction of diamond bearing kimberlite ore from deep open pits at the Ekati Diamond Mine in the Northwest Territories of Canada.
The URM system consists of a floating platform, an underwater mining crawler and a land based dewatering plant.
Arctic has now awarded IHC Mining with a contract to build and deliver a Launch and Recovery Platform for the URM system.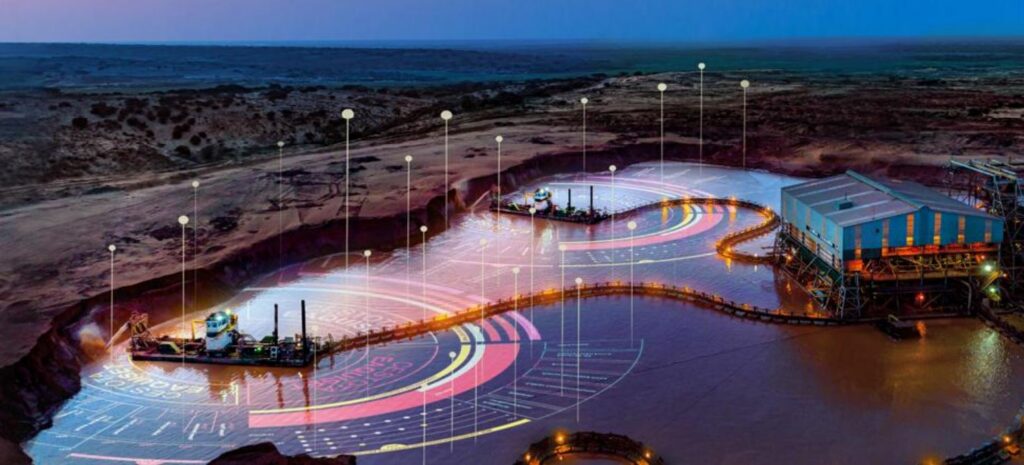 "The URM system has the potential to significantly increase the mine life at Ekati and thereby provide the opportunity for Arctic to continue to make a positive socio-economic contribution to the North for many years to come," said President & CEO of Arctic, Rory Moore.
The various components of the URM system will be tested step by step with a production trial at the mined-out Lynx open pit prior to moving on to larger depleted open pits.
The first step will be the flooding of the Lynx pit in summer of 2022.
This will be followed by testing of the Launch and Recovery Platform in the summer of 2023 and then by comprehensive URM system testing in the summer of 2024 including a trial mining operation targeting the extraction of approximately 150,000 tonnes of Lynx kimberlite ore.