Conoship International is introducing the hopper dredger Anchorage – the mutual project of Conoship and their decades-long partner Barkmeijer Shipyards.
The dredger, designed for De Hoop Terneuzen, was built especially for extracting sand and gravel at sea, with a capacity of 3,000m³ per hour.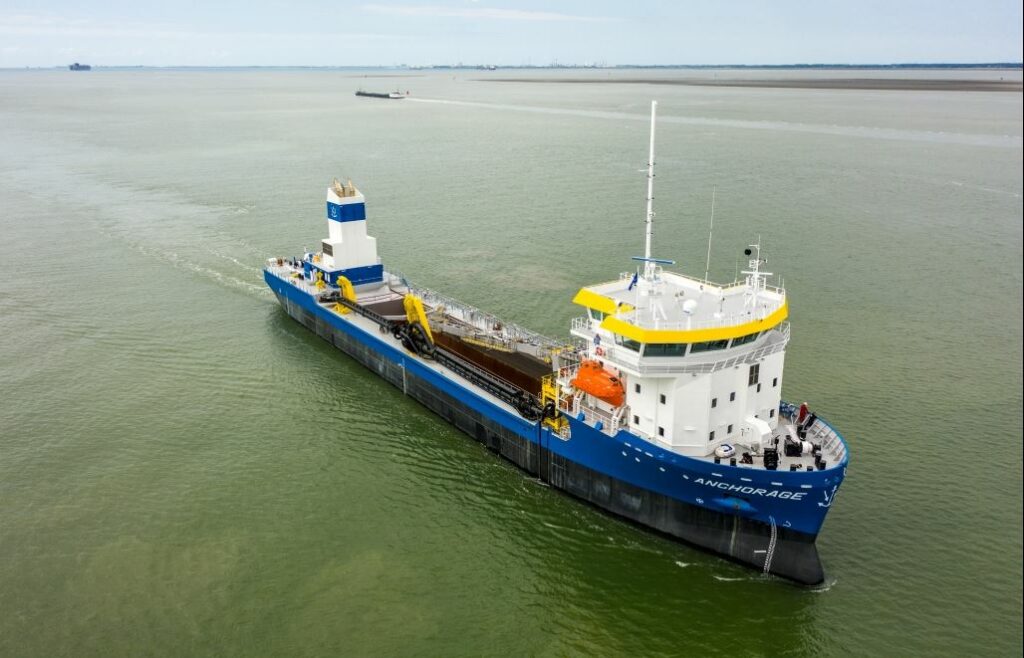 "Dredgers have always been a known specialty of our company and we are proud to have provided the hull design and stability calculations on this one," said Conoship.
Anchorage is designed to dredge sand and gravel up to a depth of 60 meters, screening this to the required grain size and dry discharge to shore in ports with a great variety in receiving facilities.
This dredger is equipped with a smart diesel-electric system, developed in close collaboration between Barkmeijer Shipyards and D&A Electric, that efficiently regulates the energy supply for sailing, dredging and unloading the ship.
As a result, energy and fuel consumption is optimized and the ship's emissions are greatly reduced.