Maalhos Harbour dredging wraps up
Maldives Transport and Company Limited (MTCC) has just announced that the channel dredging works for the Maalhos Harbour Development Project are now completed.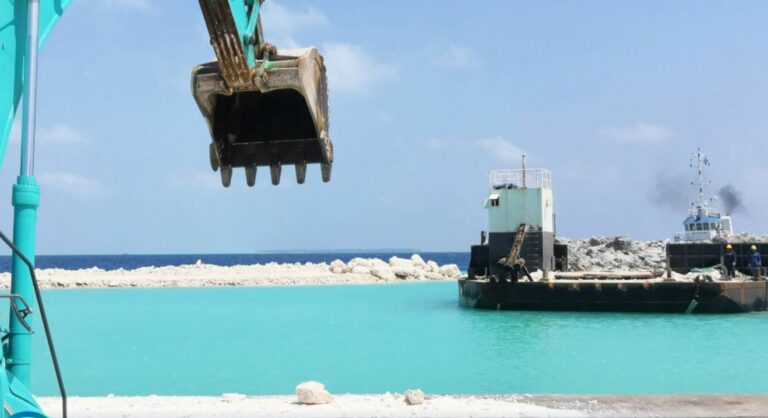 According to MTCC, the first shipment of rock boulders required for the project was delivered to the site on March 1, 2022.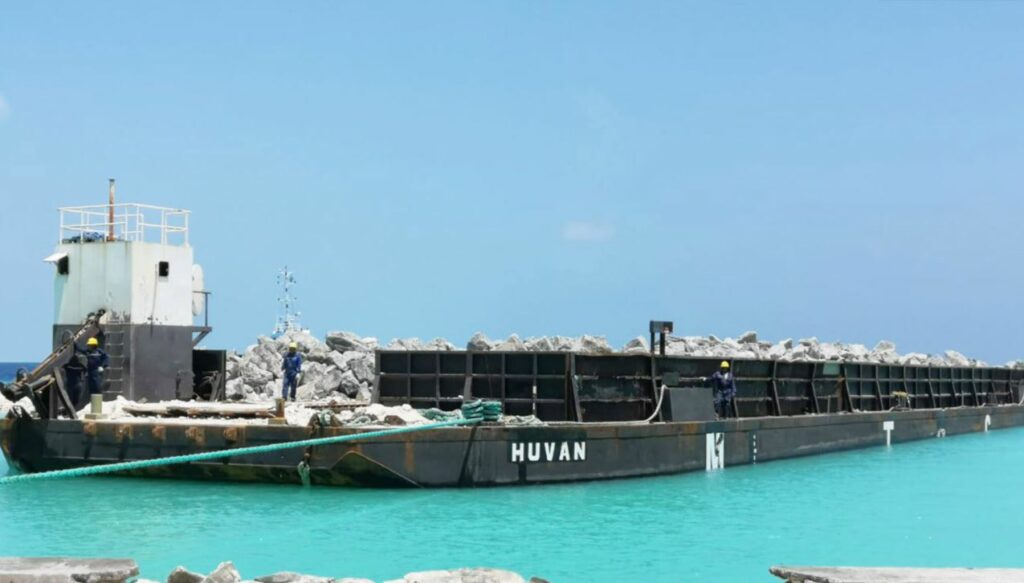 Scope of work for this project involves:
dredging and excavation operations of 24,335cbm,
construction of a 394m quay wall,
installation of 1970sqm harbor pavement,
construction of a ramp and installation of harbour lights.
The Maalhos Harbour Development Project is a MVR 56.9 million ($3.7 million) worth expansion scheme.