Rohde Nielsen has just released this beautiful photo of their split hopper dredger Balder R during her work in Hirtshals, Denmark.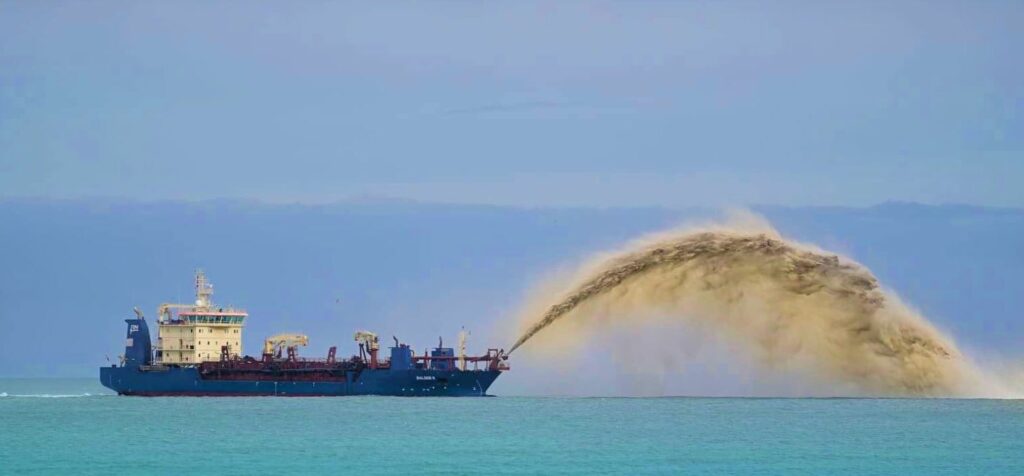 "Balder R is a significant asset in our fleet and plays an essential role in our dredging projects, whether it is nearshore or offshore," said the company.
With a hopper capacity of 6000 m3, the Balder R has a hydrodynamic design with the latest environmental technology, which gives a fuel reduction of 20% and ensures that the vessel fulfills and exceeds the latest regulatory and industry standards.
A highly advanced Dynamic Positioning system enables extremely precise maneuverability, according to the company.