Geraf Pty Ltd, an engineering solutions provider for predominantly maritime applications within Australasia, has just introduced some very interesting details about the unique backhoe dredger GPK.
The dredger, owned by a New Zealand company Heron Construction Ltd and named named after their late director Gerard Paul Kroef, was launched in 2017.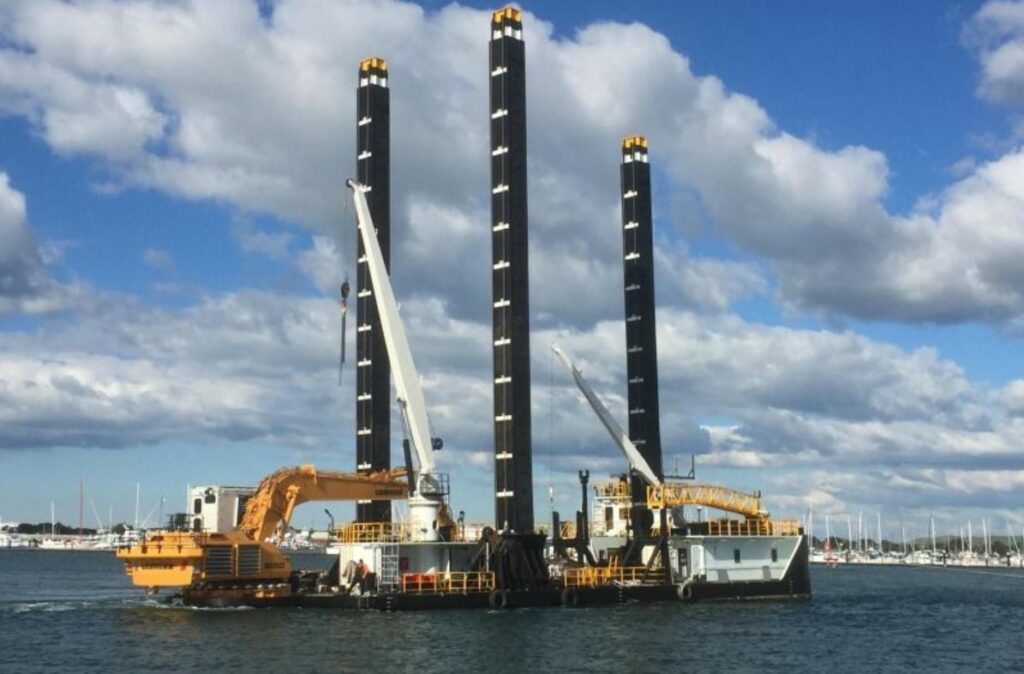 The GPK is a 45m x 15m Donge Flushing Yard (DFY) B-type backhoe dredger. 
Production of these B-type dredgers started in 2005 but only a limited number of these special "Backacter" (BA) Dipper dredgers were produced. 
The design features collapsible spuds for the passing of bridges, increased stability and accessibility to lower sheaves.
Heron equipped the pontoon in New Zealand with a Liebherr P9150 excavator, which can dredge up to a depth of 19 meter. 
A Seatools DredgeMate system is fitted, which is a visualization and registration systems designed to enhance the operational and safety performance of any dredging task.
Also, Weka Marine supplied the 90/10 CuNi boxcoolers, providing a closed loop, fresh water cooling solution for the onboard generator sets.