In the past, the ability of a dredge operator to see what is happening at the bottom of the channel, lake, river, or ocean has never been possible, and an operator has always been dependent on instrumentation and surveys.
Today, DSC Dredge, Teledyne Marine and Trimble through joint efforts and a combination of revolutionary software and apparatus have developed an innovative, easy to operate 3D guidance and visualization system that allows operators to "stop dredging in the dark".
This amalgamation of DSC Dredge and Teledyne software, Trimble GNSS positioning and Teledyne Marine sonar technology delivers a package that allows operators to dredge with a new level of accuracy, confidence and efficiency, resulting in significantly reducing not only project cost but risk.
For a more in-depth understanding, DSC VISION incorporates dredge position, multibeam sonar imaging, dredge instrumentation, and a graphical display that shows the dredge, cutterhead depth, and bottom topography.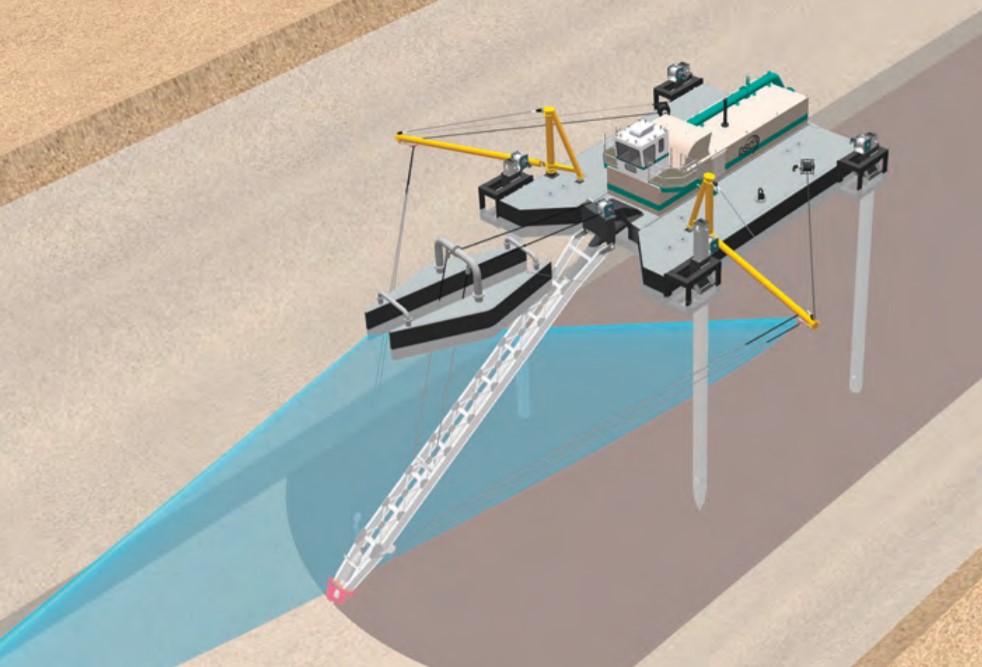 This technology leaves little to chance as the operator can see the entire bottom around the dredge and this data is stored into a comprehensive map of the dredging area or mine site for computation, historical documentation, and future planning.