The construction of the Miss Katie, a new hopper dredger that will be used in the various channels and inlets throughout Dare County, is nearing completion.
This shallow-draft hopper dredger recently received its final coat of exterior paint, marking a major milestone in the construction process that is currently underway in Louisiana and scheduled to be completed this spring.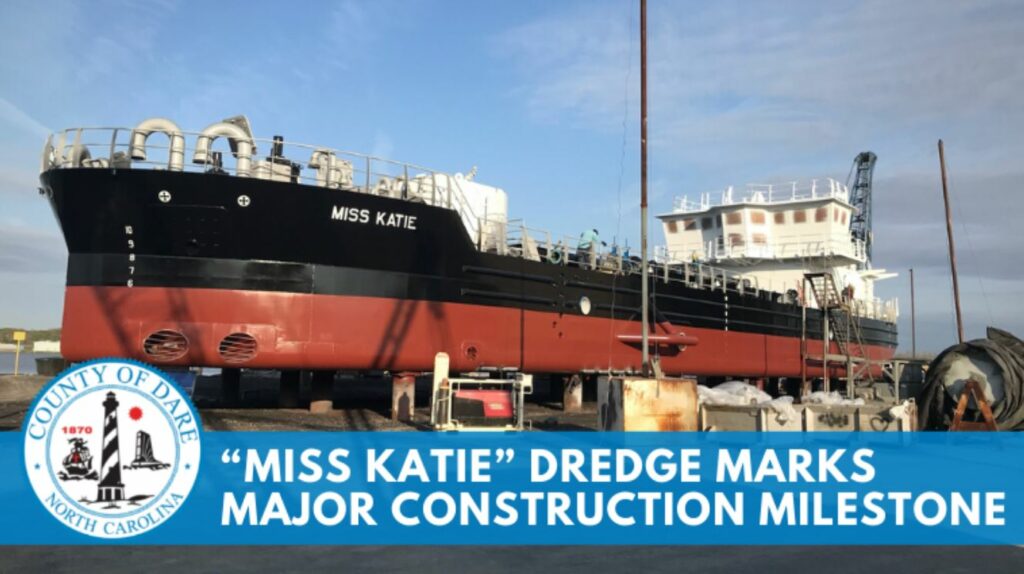 Once construction is complete and the vessel is delivered to Dare County, Miss Katie will be available to perform strategic dredging operations within various channels and inlets throughout the region in order to address the ongoing issues caused by shoaling, said the County.
Approved in 2019, funding for the project came from a public-private partnership with the state of North Carolina, in which the legislature allocated $15 million from the Shallow Draft Navigation Channel Dredging and Aquatic Weed Fund for the purchase of the dredge.
The dredger is scheduled to be delivered on April 1, 2022.
Once it arrives in Dare County, the Miss Katie will be managed by the Oregon Inlet Task Force and will be able to operate up to 12 hours a day, weather permitting.