Australasian Marine Associates has just started the Campaign B maintenance dredging works in the lower Yarra River for Parks Victoria.
The dredging operations are being undertaken from the Bolte Bridge and through the CBD (suburb in the City of Melbourne).
This followed a successful Campaign A dredging program from Herring Island to the Botanical Gardens.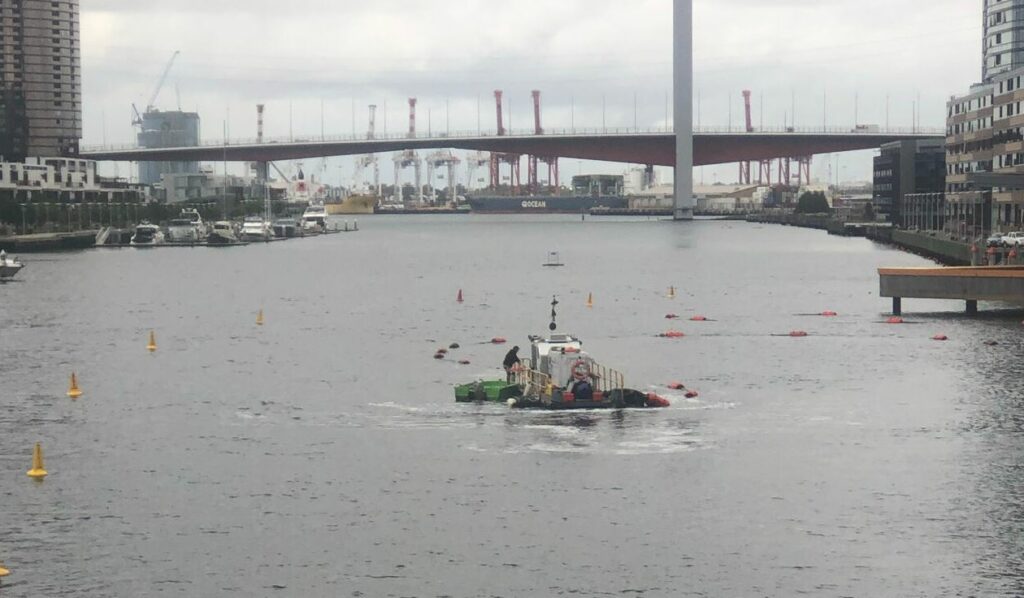 All works are undertaken in accordance with the project dredge management plan, traffic management plan, health and safety plan and quality plan, including a robust monitoring program for managing water quality conditions.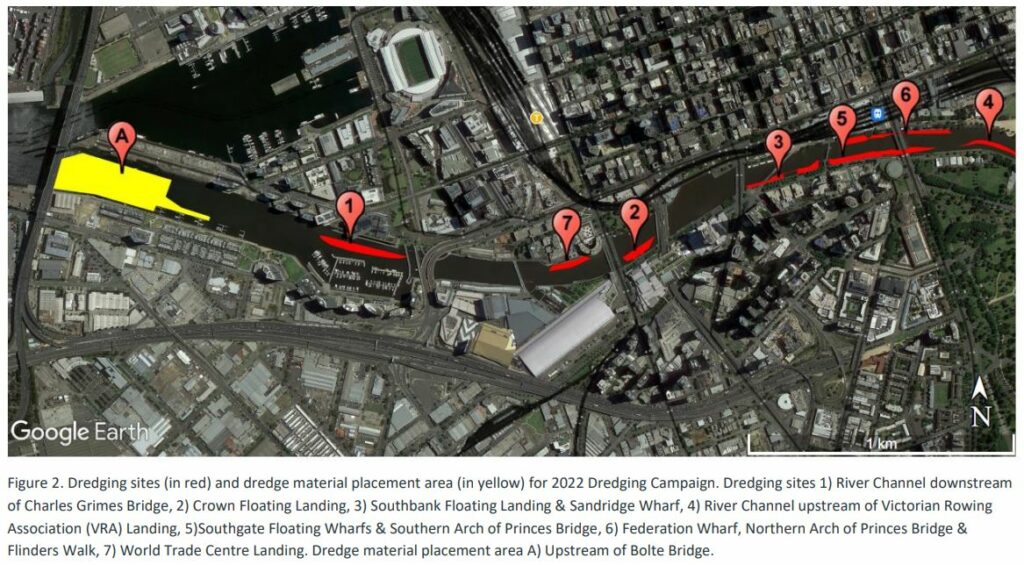 Maintenance dredging is conducted in the Lower Yarra River as part a dedicated four-year dredging program to ensure safe boating access.
Dredge material from the sites will be transported by pipe and placed in a deeper section of the river upstream of the Bolte Bridge.
Photo: Australasian Marine Associates