GLDD wrapping up Oak Island beachfill project
Great Lakes Dredge & Dock Corporation (GLDD) is putting finishing touches on the phase II of the Town of Oak Island (NC) beach nourishment project.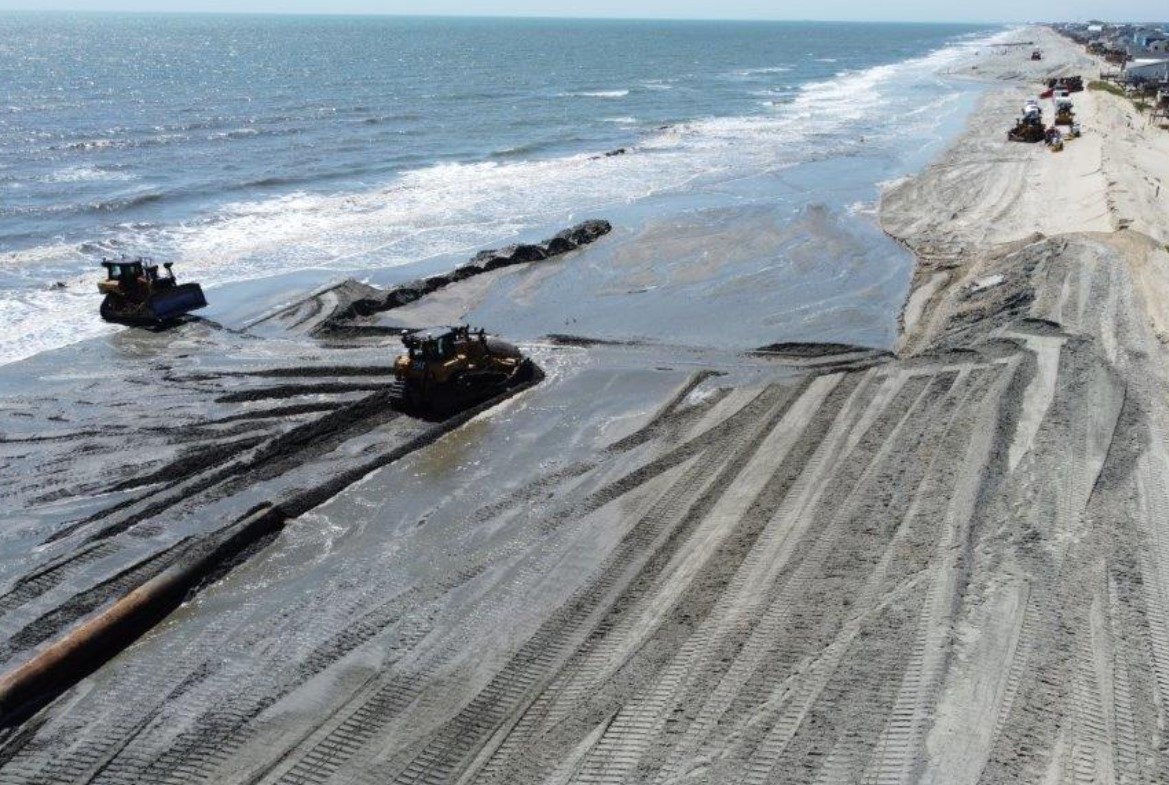 According to the town officials, the FEMA Phase II- Hurricane Florence project will be completed by the end of April. The last work zone is stretching from Middleton Ave to 3rd Pl E after which demobilization of equipment will take place April 23 – 28.
GLDD's hopper dredge 'Dodge Island' is the only dredging vessel currently in use for this beach nourishment project. Earlier in April, hopper dredge 'Padre Island' completed its portion of the scheduled work, and departed the project area.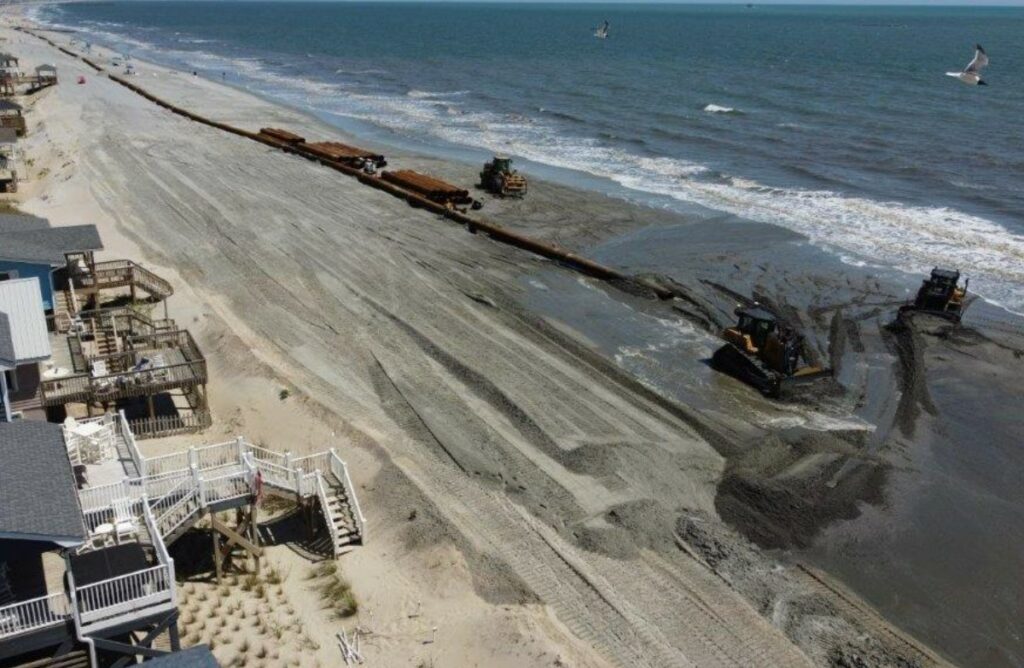 Overall, the contractor will deliver almost 800,000 cubic yards of sand to complete the phase II of the Oak Island beachfill. When this is fully done, the dune profile and access pathways for the areas along W Beach Drive should resemble those in the previously completed Phase I.
The Phase I – Hurricane Matthew Nourishment Project (previously referred to as the 2020 /2021 Nourishment Project) – serviced areas from SE 63rd St to just before Middleton Ave and was completed last May.